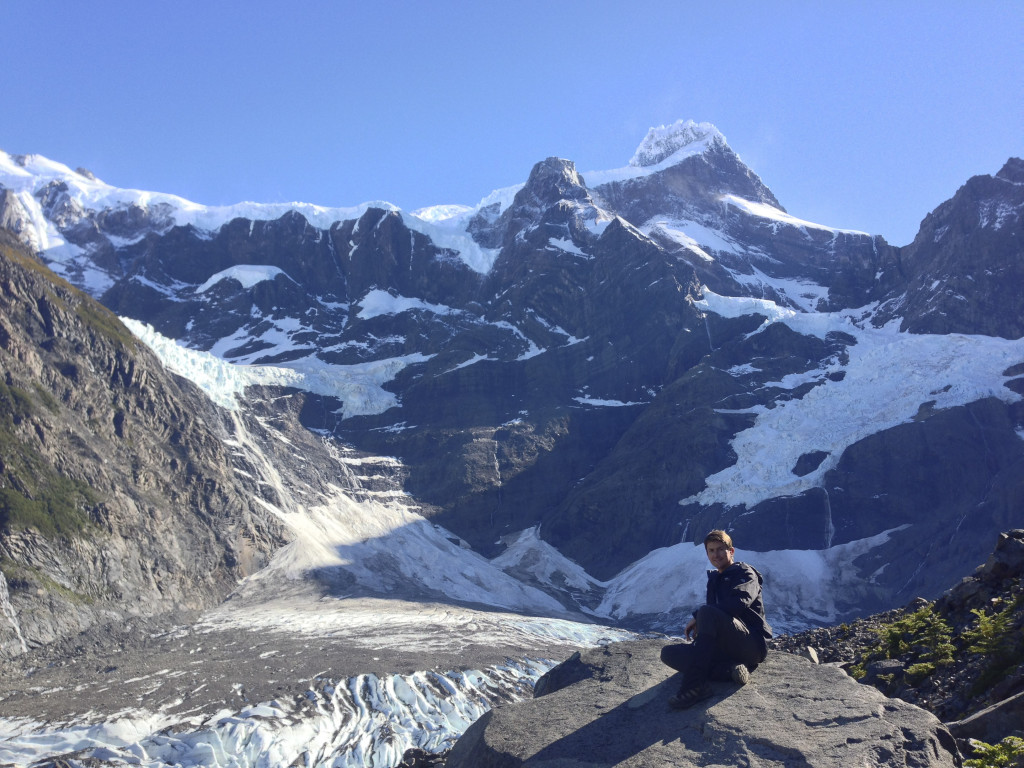 There are several accommodation options on the W Trek.
Refugios
Refugios are basically expensive up market hostels at Glaciar Grey, Paine Grande, Los Cuernos, El Chileno, and near Hosteria Las Torres (where there are two, Refugio Torre Central and a smaller one called Refugio Torre Norte).
In refugios you stay in dorm rooms with between 6-9 beds in each room with shared bathroom facilities.  The refugio at Los Cuernos has a limited number of private cabins (cabanas) in addition to the dorm rooms, which share separate bathroom facilities and have exclusive shared use of a hot tub.
There are no kitchens to cook your own food unless you want to bring a stove and cook outside at the refugio camping sites.
Apart from at Refugio El Chileno, bed linen is provided or can be rented, so you won't need a sleeping bag.
How to Book the Refugios
You can book accommodation at Los Cuernos, Torre Central, Torre Norte and El Chileno via Fantastico Sur's website.
There are only a limited number of beds available at El Chileno, which also closes earlier in the season.  (It was closed at the end of March for us).
You can book accommodation at Refugio Grey and Refugio Paine Grande via the Vertice Patagonia website.  No linen is provided but you can hire sleeping bags for around $10 each.
To book a bed at a refugio, you have to pay in advance online.  Vertice's terms and conditions are usually a bit more flexible than Fantastic Sur's.  Both companies have offices in Puerto Natales that you can go and try and negotiate with if you have a last minute change in plans.  You probably won't be able to change a Fantastic Sur booking at late notice.  Vertice may be a bit more flexible.
Generally accommodation sells out fast.  We booked three months in advance and still struggled to get the dates we wanted.
If accommodation looks sold out online, it is still worth checking with agents in Puerto Natales closer to the time.  When we booked online, a lot of the accommodation looked booked out, but when we arrived, some places were not full.  This may be because block bookings (for tour groups for example) are released closer to the time, or because only a certain number of beds are made available for online booking.    Our agent in Puerto Natales was still booking refugio accommodation for people the day before we left so it pays to check if you haven't got anything booked.
Meals at the Refugios
You do not need to order breakfast, lunch and dinner in advance.  You can buy/order those when you arrive at the refugios.
Breakfast, lunch and dinner are provided if you want them although they are pretty expensive e.g. US$25 for dinner.
Breakfast consisted of cereal, toast and scrambled egg.
Lunch was a packed lunch, generally a large sandwich, with a cereal bar, fresh fruit, chocolate, nuts and dried fruit.
Dinner was usually soup, meat and some carbs, and a dessert. There was also a vegetarian option.  You can specify whether you want a vegetarian option when you turn up.
Since most of the hikes weren't that long, I found that one lunch with a few snacks from Puerto Natales was enough for two people.
Towels are not provided so make sure you take them with you.
Most refugios require you to leave your walking boots at the camp entrances or near your rooms, so it's useful to have some flip flops to walk around in.
Refugios are generally nice places to stay and have good atmospheres.  We found that the food was best at Refugio Torre Central, followed by Refugio Grey then Los Cuernos and Paine Grande last (the food was dire there!).
The Fantastic Sur facilities seemed newer and better maintained than those at Vertice's.  The dorm rooms at Vertice's refugios were also a lot colder than at Fantastico Sur's refugios.
The refugios sell food, snacks (although the stock at Los Cuernos was very limited) as well as beer, wine and soft drinks.
Camping
You can camp at all the refugio sites as well as at Campamento Italiano and at Campamento Torres at the base of the towers.  Some camp sites are free camp sites with no facilities, other camp sites have some facilities, like flushing toilets.
If you are camping at a refugio site, you can still use all the facilities at the refugios, and can also have meals there if you want to pay for them.
If you want to do your own cooking, no open fires are allowed in the park so you will need to take a camping stove with you.  You can only use the camping stove in dedicated camping cooking areas. Some refugios have a cooking area, others campsites do not have anything.
You can also hire tents and camping equipment from each refugio although the cost will be around double what it would cost to hire the same from Puerto Natales.
Check out these equipment hire prices at Erratic Rock to get an idea of how much things will cost you to hire.
Hosterias
In Torres del Paine, there are also high end hotels such as Hosteria Lago Grey (at the south of the lake) and Hosteria Las Torres  Here you can book an expensive private room and bathroom.
You can book rooms directly via the hotel websites or on Booking.com.
Eco Tent
You can also  book an "environmentally friendly" tour where you stay at Eco Camps along the trek where you stay in a dome with various levels of luxury.
---
Don't forget to also checkout the following posts on the W Trek:
How to Get to Torres del Paine