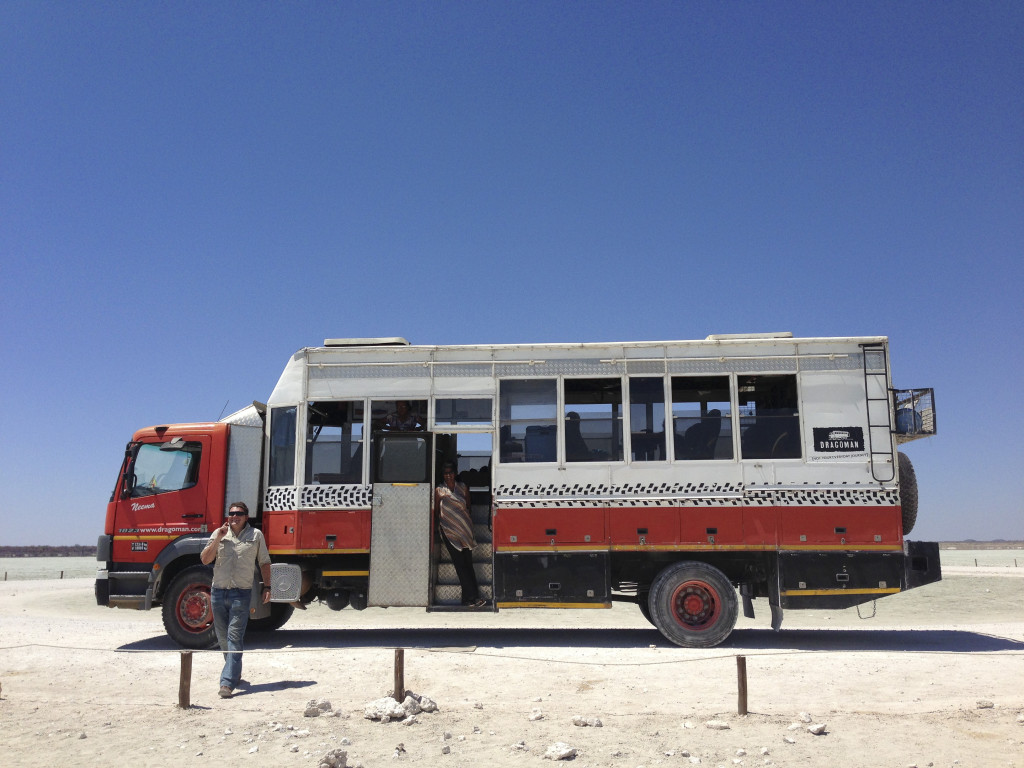 Wear dirty clothes, don't shower for a few days, stay on a bus with the same strangers for over twelve hours a day, (a few of which must be able to get on your nerves), and at night sleep in a tent with one of the loudest snorers you'll ever meet a couple of feet away for you – you'll get a feel of what overland travel is like.
On the upside, you get to travel by land across vast distances, hopefully with at least some decent people, with whom you will share great memories.
Would I Recommend Overland Travel?
To be honest, my first overland trip was quite stressful.  I had just finished a really manic few months with very little sleep, and I struggled with getting to know people, doing my chores, getting used to sleeping on the ground and having no time to myself.
Our first trip was with Intrepid Travel. It was great, but very rushed and full on.  Most of the days were spent in the back of the truck, with only an hour or two for activities or sightseeing. This annoyed me.  I felt like I was in a capsule being driven across countries with very little interaction with local people, or any opportunity to help local businesses. I love eating out and experiencing local culture, so I found this really frustrating.
Fortunately the itineraries of the subsequent overland trips where better. These were with Dragoman, with more time spent in each place, and more opportunities for us to interact with people, and buy local products and services.
Despite all this, I made good friends on each tour, and had some awesome experiences which I will never forget.
If you're trying to choose an overlanding travel company, or between Dragoman or Intrepid, read this.
A lot of your enjoyment will rely on the make up of your group.  Get good people that you get along with, and you will have an amazing experience wherever you go.  Get  difficult people that annoy you, and you'll find it difficult.
It's an expensive form of travel but it is convenient. Most things are arranged for you. There is very little you have to worry about. Get the odd great local guide, and the price can be worth it.
Travelling vast distances and over borders independently in Africa is a bit more difficult than crossing borders in other parts of the world.  This was our main reason for picking a tour. Given all the safaris which were included in the tour as well, it turned out to be good value. Given the high cost and the risk you take with group composition though, I'm not sure I would do it again unless it was very difficult to travel around somewhere independently.  I'm not sure if I could justify it anywhere else, although if money wasn't an issue I would definitely consider it.
Going overlanding in Africa turned out to be one of the best decisions I made.  I met a bunch of good people who became friends, and had some amazing experiences.
Here are a few things I would have liked to have known before I booked my trip:
1. Space is Limited
Your trip notes should specify a maximum size for your bag.  This is because your bags may be kept in individual lockers which you may be expected to bring a lock and key for.   Alternatively, the truck could have one large luggage compartment where everyone's bags will be kept.  Some crews will set up a separate secure place for your valuables.  Some won't and will expect you to secure all valuables in your locker.
It's not the end of the world if your bag is too big for the allocated space. Many on our trip had massive bags, even suitcases…  When we had individual lockers, suitcases and bags which were too big for the lockers got stacked up at the back in front of the doors.  This was annoying as it took up a lot of spare space, so check the luggage requirements before you leave.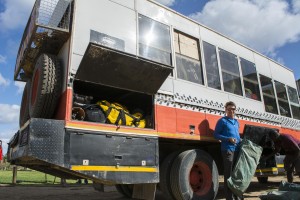 2. Privacy is Limited
You are with the group for pretty much the WHOLE time.  Different companies operate different itineraries.  On our  Intrepid trip we had very little spare time, and any little there was got spent with others in our group.
Socially there is a lot of pressure to join in with playing games, and drinking in the evening, with little alone time.  One couple we met really struggled with this as it was their only holiday together.
3. Choose Your Tour Company Carefully 
Consider a few overland companies.  View their brochures, speak to people you know who have travelled with them, go visit them in travel fairs.
Study and compare itineraries carefully.  Dragoman took longer to do almost the same itinerary as Intrepid, which meant a lot more time spent in the places we were visiting.  With Intrepid we would reach some places at 4.30pm and leave the next morning. It was very rushed. With Dragoman we would usually have at least one whole day to enjoy a place, which was much better and more relaxing.
If you're trying to choose an overlanding travel company or between Dragoman or Intrepid, read this.
4. Budget for Upgrades
The vast majority of the camps we visited had an option to upgrade from a tent to a dorm bed or private room.
Upgrades weren't guaranteed and cost between US$5-50 per person per night.
We succumbed a few times.  For example when we accidentally camped on an ant nest and were besieged with creepy crawlies; or when it was cold and wet and we would have got soaked trying to put our tent up.
If you are travelling on your own, consider allocating some of your budget to upgrading as opposed to paying for a single supplement.  Some people who had paid a single supplement complained that they wouldn't have paid the supplement if they had known that they could upgrade almost every night.
If you're really intent on an upgrade speak to your guide and ask them to call ahead and book it for you.  Some guides won't do this, some will.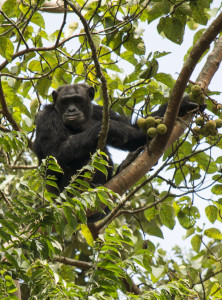 5. Sightseeing and Interaction with Local Communities
Since we were camping we generally stayed on the outskirts of cities and didn't venture into many city centres or markets.
Sightseeing time was limited and there was far less interaction with local people and businesses than if we would have been travelling independently. For example, you're generally confined to the camp ground at night, you rarely take any local transport and all guides are pre-arranged for you by the travel company.
In Africa, we spent a lot of time driving or on safari.  There was little time spent in towns or villages, although with Dragoman we seemed to have a lot more down time, and could do what we wanted during those periods.
6. Eating
On our Intrepid trip, every meal apart from at the start and end of our trip was prepared by us and the cook. Food was good, but I missed eating out and visiting local bars and restaurants.  On the Dragoman trip, we thankfully had more spare time.  Less meals were included but the opportunity to eat out more than made up for it.
Some overland companies and most overland trips outside of Africa have no cooks and expect groups to split themselves up into sub groups who take it in turn to shop and cook for everyone else.
People who have been on trips with no cook told me that their kitty often ran out, as inexperienced passengers trying to cook for 20 people went over budget.  They also experienced problems persuading people to agree on what to cook, or getting people to pull their weight, or not to argue.
Cooking for 20 people isn't easy and neither is shopping in foreign countries where you will often be unfamiliar with the ingredients.  Sounds stressful to me, but I find a dinner party for 3 difficult! Other people I've met said they enjoyed the cooking and rarely had a bad meal cooked by somebody else.
7. Chores
If you're hoping for a relaxing holiday, this isn't it.  I had just finished months of little sleep and stress, and although I was expecting it, I still struggled with getting accustomed with sleeping on the floor, uber early mornings and doing chores.
With Intrepid, everyone washed their own dishes for breakfast and lunch, and everyone helped dry the dishes by flapping them in the air.  We were split into groups of 4-5 and each day had a chore – pot washing, dish washing, setting up chairs, preparing food for the cook, cleaning the bus etc.
The whole set up and cleaning for each meal took 45-60 minutes for breakfast and lunch, and longer for dinner.  On our first trip, everyone had to help with the set up and cleaning for each meal. This meant around 3 hours each day spent on chores.
On our Dragoman trips, each person was given responsibility for a specific task for the whole trip, and rotated the cooking responsibilities.  There was a different group each day who would wash up and sort out everything after dinner, while everyone else relaxed.  This gave people a chance to unwind which made a lot more sense to me.
Inevitably there will be people who don't pull their weight too, which can be frustrating.
8. Tents
Our tents were dome tents, fairly easy to put up and take down.  Setting out our sleeping bags and packing up usually took up about 1 hour each day.
9. The Trucks/Tour Bus
If you have a full tour, the truck will probably be full which will be very squishy.
Less people means more space which usually means a happier truck.  If you can grab a deal or get lucky on a truck with a few spare seats- take it!
10. Sleeping
Thin mattresses were provided but no one slept very comfortably – many complained of back ache, but I did get used to it.  Bring an extra mattress if you'vegot the space.
I bought a Thermarest lite mattress which was great and took up little space.
There is no electricity in many places, so a good strong head torch is invaluable.
11. Showers and toilets
Generally, camp sites did have facilities, some better than others.   At the better ones, there were hot showers, occasionally w- fi (usually expensive), and even a bar or a pool.
12. Supermarket Stops
The truck stopped at a supermarket to pick up supplies every few days, so there were many opportunities to buy toiletries, snacks, and beer/wine.
13. Early Starts
Get used to these.  Generally we would wake up between 4.30am and 6am.  We would then have to pack up our tent and be ready for breakfast to be on the move by 6.30-7.45am.  It's not your typical holiday…but we saw lots of sun rises!
14. Evenings
Evening were usually quite boring.  Once the sun had gone down at around 5.30-6pm, people waited for dinner to be ready, talked, drank, played cards, maybe a game or two, and went to bed to try to sleep.
15. Group Composition
First of all, overland tours are group tours. Expect to spend a lot of your time socialising with the group, and making an effort to get to know people.  There were a few people on our tours who bizarrely wanted to do their own thing a lot and wouldn't join in.  This was fine, but it did affect the group dynamic, and seemed to defeat the purpose of them being on a group holiday.
You could end up with lots of men, or women,  old people, or young people, it really is a lucky draw.
Our trip included people of all ages from all over the world. Expect lots of teachers if you're travelling over the school holidays!  In some ways we had lots in common, in other ways we were all very different.
Being laid back and able to get on with others helps massively.  If you're opinionated, quick to temper, or argumentative, prepare for trouble.
Smaller groups tend to gel quicker. Rifts and cliques are more likely in bigger groups.  People will bitch, feel excluded, and tempers get frayed.  Living so closely with strangers who have very different values to you will call upon a lot of tolerance and tact on your part.
Despite being able to book trips as single trips, long overland journeys are often made up of various mini trips which overlap by a day or two.  Some people on your trip will already have been travelling together for a while, others will have just joined.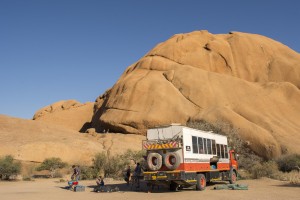 People leaving and joining can change the dynamic of the group and it can be unsettling for those who have just joined, as well as those who have been travelling with the same people for a while.
Some people we met who had been travelling for a while confessed that they had less patience after so many weeks of travelling, and were more bad tempered and less friendly with newcomers as a result.
If you've just joined an existing trip where there are some leaving, some going, expect the first day or two to be the hardest. The existing members are naturally more inclined to spend time with their friends who are leaving, than meeting new peopl,  which can be difficult for the newcomers.  I found this difficult on starting the Dragoman trip which had a 3 day period in Zanzibar with the old group and the new comers.  It was a large group of people, about 35 of us, and it was difficult not knowing who would be staying and who would be leaving.  I would have preferred  to start the tour after Zanzibar when the newly formed group would be leaving together.
16. Snoring
As time goes on, people will figure out who snores and who doesn't.  To get some sleep, the non-snorers will generally start pitching their tents further away from the snorers.
Sadly, some snorers in our group took this really personally and it caused a lot of bad feeling. If you're a snorer, don't get offended, there's nothing you can do about it and we all know that. Don't be embarrassed, just respect people's need to find some distance between themselves and you so they can get some sleep.
17. Wi-fi and Charging Electrical Equipment
You can charge equipment on the road on some trucks.  If you can't charge things while the truck is moving you should be able to charge things when you get to camp.  Although, not all camps have electricity… You'll get used to it!
Some camps had some form of slow internet but the vast majority did not.  Even the ones which advertised wi-fi didn't have it working most of the time, or the connection was far too slow to do anything.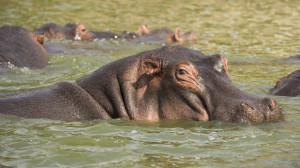 18. Threat from dangerous wildlife
In Africa this really is an issue, especially when camping inside national parks where lions, hippos and elephants roam.
I was terrified about this before I started, but you soon get used to it – I promise you!  I thankfully, saw no big spiders on our trip, but we did see the odd snake.
On the Intrepid trip, our crew seemed a lot more relaxed about things than on the Dragoman trip.
Our Dragoman crew showed us what to do if we heard something outside our tents at night, how to roll up our tents carefully in case there was a poisonous snake or scorpion underneath it, and how to stuff a sock in the small hole between the door zips – just in case (snakes)!
19. Trip Kitty
Dragoman and Intrepid have both improved their marketing and are quite transparent when it comes to these costs.  The cost of overland trips with other companies can look deceivingly low, only referring to the trip kitty in a foot note.
All overland trips that I know of have a base cost for the trip.  This pays for the vehicle, some permits and the wages of the staff.
The rest of the money which you are supposed to rock up with at the start i.e. the "trip kitty", pays for the camping and national park fees, some activities and food.
Think about how you are going to come up with the trip kitty and don't leave it until the last minute like we did.  It can add up to be a lot of cash.  We had to come up with a few thousand dollars for ours – that much cash is not easy to get hold of or take out of a bank at short notice.  Also remember that you should not under any circumstance consider taking this money as Travelers Cheques.
Make sure you know how much the kitty is.  Also check how much cash you might want for optional activities, especially expensive ones like sky diving or bungee jumping.  If you're not sure about an activity, take the cash anyway in case you change your mind.  The trip notes usually tells you how much things will cost. Some people didn't budget for this and didn't have the cash to pay for things they really wanted to do.
Check the trip notes also for any requirements regarding the cash. For example, we had to make sure they all our notes were from post 2009.
It's also, always a good idea to take a few extra hundred US dollars with you in case you can't pay for things in cash or in local currency. USD is always useful.
20. Tipping
Make sure you budget for this as it can end up being quite a lot.  The crew and guide work hard, and are away from their families and friends for months.  Tips are always discretionary, but are expected.  Your trip notes should give you guidelines as to what to budget for.
---
Have you had a good or bad experience while taking an overland tour?  If you have any questions about overlanding, feel free to contact me. I had so many questions before we went.
(Visited 195 times, 1 visits today)