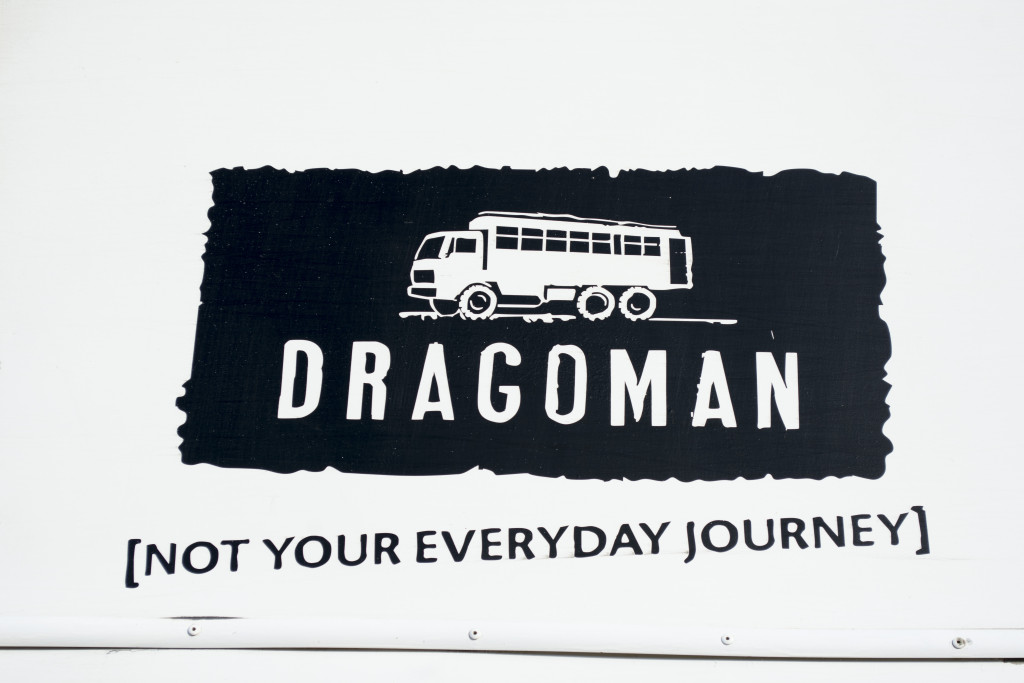 We did one 17 day trip with Intrepid Overland Travel to Rwanda and Uganda, and then a trip that took 42 days with Dragoman from Zanzibar to Cape Town.  If you're trying to choose between Dragoman or Intrepid for an overlanding trip, I would recommend Dragoman. (Intrepid sell Dragoman trips – the trip code usually has a D in it which denotes that the trip will be run by Dragoman).
Both companies structure their trips differently.  To be fair though, a lot of your experience depends on your guide, crew and fellow passengers. If the guide's a muppet, or you want to kill your fellow travellers – you're going to struggle regardless of the company!
If you're considering an overland tour then have a look at All You Need to Know About Overland Travel. It will give you an idea of what to look for in an overland tour and what you need to think about.
Overlanding is an adventure! It's not your average holiday or tour, and it can be hard work.
I found it difficult at the start. I enjoyed it once I got to know people and started to get the hang of it. I had some of the best experiences of my life on the overland trips I took and made some awesome friends. I would definitely recommend it.
If you're can't decide between Intrepid and Dragoman, here are some of the differentiators:
1. Itinerary
Intrepid
I've been on an overland trip with Intrepid in South East Asia – the kind where you stay in hotels and use a mixture of hotels, and local transport and it was awesome.
The pace of the Intrepid trip was relentless. The itinerary was stretched. Everyone had different chores to do every day, we had just started camping, we were getting up really early, we were driving all day, and getting to places with only an hour to visit. I really struggled probably because I was so exhausted before we started.
I still had a great time, but I was frustrated that we had hardly any time to do the activities referred to in the Trip Notes.  I felt like I was in a little bubble, a capsule floating around the country with little interaction with locals or their businesses.
If you're really short on time then maybe consider Intrepid.  However, I would highly recommend getting the extra time off and going with a longer itinerary.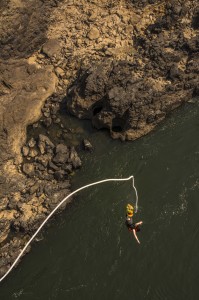 Dragoman
The Dragoman itinerary was much better. I think it took a week or two longer than Intrepid to do much the same itinerary.
Days where we spent all day driving were less frequent than with Intrepid, and were usually always followed by at least one full day in one place.
2. Budget and Meals
Meals on both trips were excellent and the cooks made an effort to cook and use local ingredients.  We could also help them shop if we wanted, which we often did.
A cook was provided on both of the tours.  (Companies, like Oasis, or Intrepid/ Dragoman in Asia and South America don't provide a cook.  Instead, the passengers cook for each other.  This can work, but can also be stressful, complicated, and expensive, depending on the group.)
Intrepid
With Intrepid, we had a  full cooked breakfast every morning. Great, but most people didn't want a big breakfast everyday.  Plus it took longer to wash up and put everything away afterwards.  We often stopped for a full lunch too and all dinners were included in the trip kitty so there was no eating out.
Our trip kitty ran out of money towards the end of our trip and so everyone had to cough up more money.
Dragoman
On our Dragoman tour, the budget was managed better, and we even got money back at the end as there was trip kitty left over.
With Dragoman, breakfast was usually cereal, toast and sometimes eggs, while lunch was often a sandwich if we were on the road.
We went out for dinner a few nights which was brilliant.  Our cook's food was awesome but it was nice to have a night off once in a while.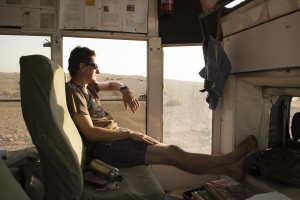 3. Tour Guide
Your guide will have a massive effect on your trip.  You could get an organised, experienced guide, who you get on with; or you might get one who is doing a tour for the first time, and hasn't got a clue what's going on.
Both Dragoman and Intrepid tours had a dedicated tour guide as well as a separate cook and a separate driver. Some tour companies just have one driver/guide. I'm glad there was a dedicated driver as some drives were long.
Dragoman have western tour guides whereas Intrepid have an African guide.
Intrepid
Our Intrepid travel guide, Victor, was great.  He was polite, friendly, and made an effort to talk to everyone.  Being Kenyan, we got a chance to ask about the local culture and learnt lots about local customs which was interesting.
We were also taken out by him to local bars in Rwanda for a passenger's birthday which was great.
Dragoman
Our Dragoman guide, Steve, was a British guy who was the antithesis of Victor, in many ways.
Steve was straight talking, sarcastic and funny – we had some hilarious experiences with him.  He was also a "no-messing-with" kind of guy and could occasionally be a bit moody, which some people didn't like. I didn't mind – I found him honest and real, and got on with him.  He'd done the Africa tours for the last few years, and knew them back to front. He was always very responsible and cautious about our safety, and I felt like I was in safe hands.
Steve was crazy about animals, and was an amazing guide to have on safari.  I learnt more from him than I had done on all the safaris we'd taken before combined.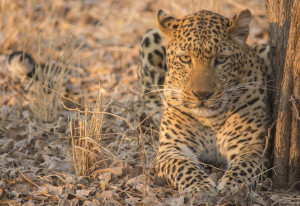 Steve was great with local people and recommended lots of good restaurants and experiences which we wouldn't have signed up to if it wasn't for him. For example, seeing the meerkats in Botswana, and the helicopter ride over the Okavango Delta, (the only way to experience the vastness of the Delta).
Our driver and cook were from Zimbabwe and Kenya and were awesome guys. We are still in touch with them all now.
4. Chores
The chores were organised differently with both companies.  I don't know if the companies have a policy on this or whether it depends on the guide.
Intrepid
With Intrepid, we were divided into groups with a different chore to do every day.  For some reason I struggled with this.  I don't know if I was still exhausted from the chaos at the beginning of our trip, or whether I was just not used to the early mornings and lack of sleep from camping.  I just remember feeling frustrated that we had little time to relax, which could have partly been as a result of the crazy itinerary as well.
Dragoman
With Dragoman, rather than having a rota where all the chores rotated, people were allocated a chore for the duration of the trip or that section of the trip e.g. putting chairs out, getting tents out, etc.
The only chore on rotation was the cooking and cleaning up, which seemed a lot fairer.  This meant that if it wasn't your turn to cook you could take some time out in the evenings and at lunch time which was a lot more relaxing.  Things seemed to get sorted faster as everyone knew what they were doing each day too.
5. Bus/Trucks/Equipment
The type of vehicle you get will vary depending on where you are I think. Some vehicles only have permits to go into certain countries.
The tents and sleeping mats were pretty much the same with both companies.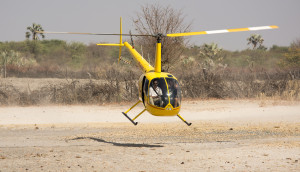 Intrepid
On our Intrepid trip to Uganda and Rwanda, there were individual lockers at the back of the bus.  This meant that you could get something out of your bag while it was moving if you really wanted.  You were responsible for securing your own locker with a padlock.  Some people's bags couldn't fit in the lockers so they were piled high against the doors which took up room.  This was a bit annoying and unsafe.
We could  charge a limited number of devices on the bus while it was moving.
We could also open all the windows, (although one window did perpetually leak whenever it rained).
With Intrepid, people tended to sit in the same place for the duration of the trip and got a bit territorial with their seats.  This meant there was less chance to interact with people, and the group was more cliquey as a result.
Dragoman
On our Dragoman trip from Zanzibar to Cape Town,  the bus seemed a lot bigger. It also had a couple of tables at the back which were great if you wanted to use your laptop or wanted to play cards, or be sociable.
All luggage was kept in a compartment under the seating area which was not accessible from inside the truck.
The truck seemed older than the Intrepid vehicle and had windows which didn't open which wasn't good.  Fortunately there were a few spare seats for most of the trip so it worked out okay.
Our guide had a rotation policy and enouraged everyone to sit in different places. This made a real difference as you got a chance to talk to everyone, and the best and worse seats were shared.
The only major downside was that we couldn't charge things while the bus was in motion.  At the time, it was annoying, but it was fine as we could almost always charge things at camp.
6. Passenger Composition
Both tours had a real mixture of people from all ages and nationalities.  Both tours had people leave and new people join every few weeks.
We played lots of group games on the Dragoman truck which sounds hideous, but were so much fun, and really got people to gel and get to know each other!
So that's pretty much it. If you're trying to choose a great overlanding tour company, I wouldn't hesitate to recommend Dragoman!  If you are considering an overland trip, check out All You Need to Know About Overland Travel.
---
If you've got any questions about overland travel which aren't covered here, feel free to contact me.