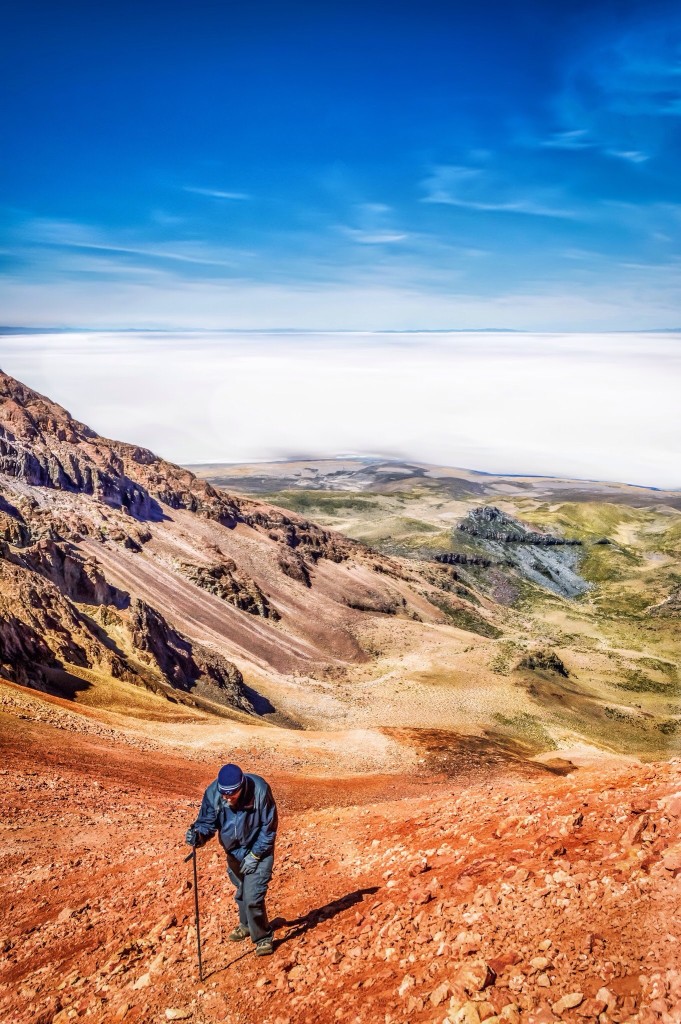 This is a guy in our group making his way up Tunupa Volcano.
Tunupa is a dormant volcano that lies above the salt flats in Bolivia.
This part's about 5,000m up. It started to get pretty steep at this point. I was exhausted and hadn't been well for a few days. I probably shouldn't have done it but I'm glad I did. It was one of the hardest hikes I've done. The scenery at the top was beautiful.
(Visited 34 times, 1 visits today)