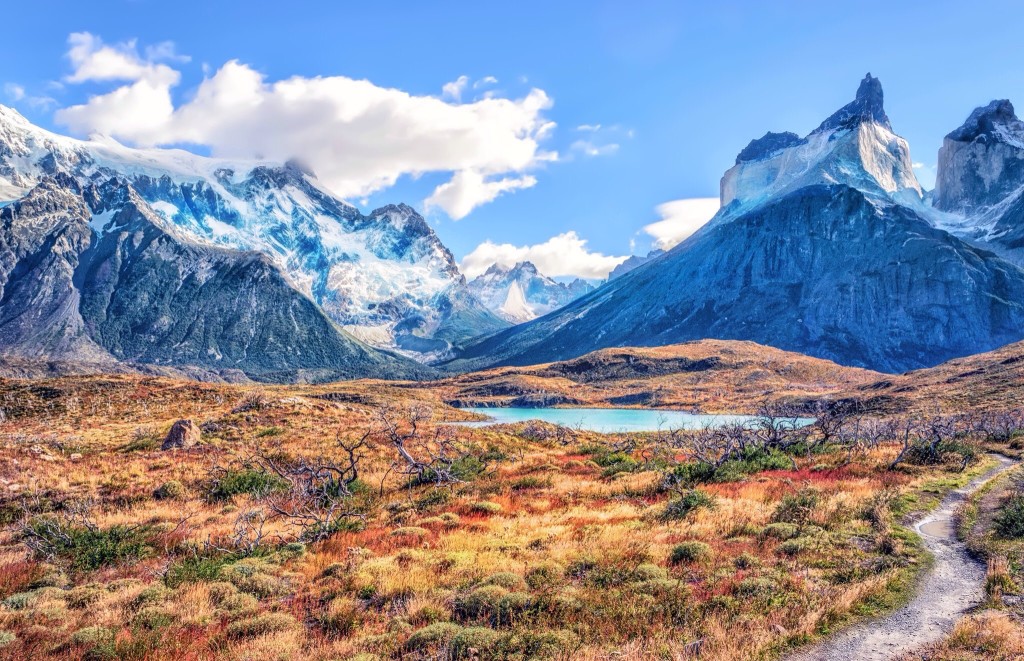 This is the path to Mirador Cuernos in Torres del Paine National Park in Patagonia, Chile. It's one of the most scenic places I've ever visited. It's also one of the windiest!
The wind in Torres del Paine is crazy!  Gusts would appear from nowhere, knocking us down like demons.  We could hardly stand up, let alone walk, at some points.  I've never experienced anything like that before.
I'd always dreamed of visiting Patagonia.  Ever since learning about the Welsh settlers who moved there years ago.  Some people in Patagonia can still speak Welsh.  Having said that, Patagonia is huge!  This area is thousands of miles away from the region where the Welsh eventually settled.
If you're interested in hiking in Torres del Paine, you might want to read the following posts:
(Visited 32 times, 1 visits today)