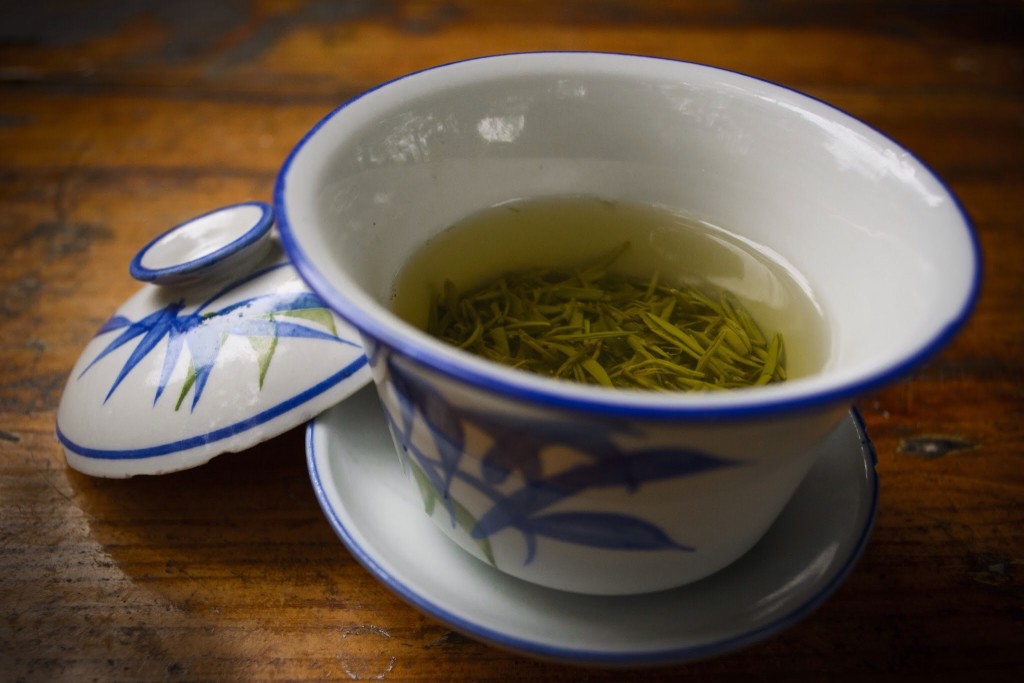 One of the most interesting countries I've visited has been China. It's huge and I've always enjoyed visiting. Despite not knowing any Chinese, and English not being widely spoken, we've always somehow managed to get by. I've also found the people there to be very friendly, even if it's been hard to communicate.
I've noticed a lot more Chinese people while travelling over the last couple of years. Especially in Asia where there seemed to be an unusually large number of Chinese tour groups. They reminded me of the types of coach tours that my grandparents used to go on in Europe when they were younger.
I'm sure Chinese will replace English as the official language in many countries in years to come.
I've been to China twice. Both were rushed trips. I'd love to go back and stay for longer one day.
Here's a photo of some tea I drank in Chengdu. I loved the park there. We went on a Sunday when it was busy. We watched ballroom dancing, open air aerobics classes and lots of mahjong. It's a cool place.
I love Sichuan food too! We had a really spicy hot pot in Chengdu. Happy days!
I'm going to stop trying to post a photo every day from now on. I'm glad I've tried it but I'm finding that I'm rushing to edit, and uploading work that I'm not really proud of. I still need to push myself to process my images, but I'm no longer going to force myself to post every day. I also want to push myself to write a bit more, and maybe work on including more images in one post. Will try it at least.
(Visited 22 times, 1 visits today)