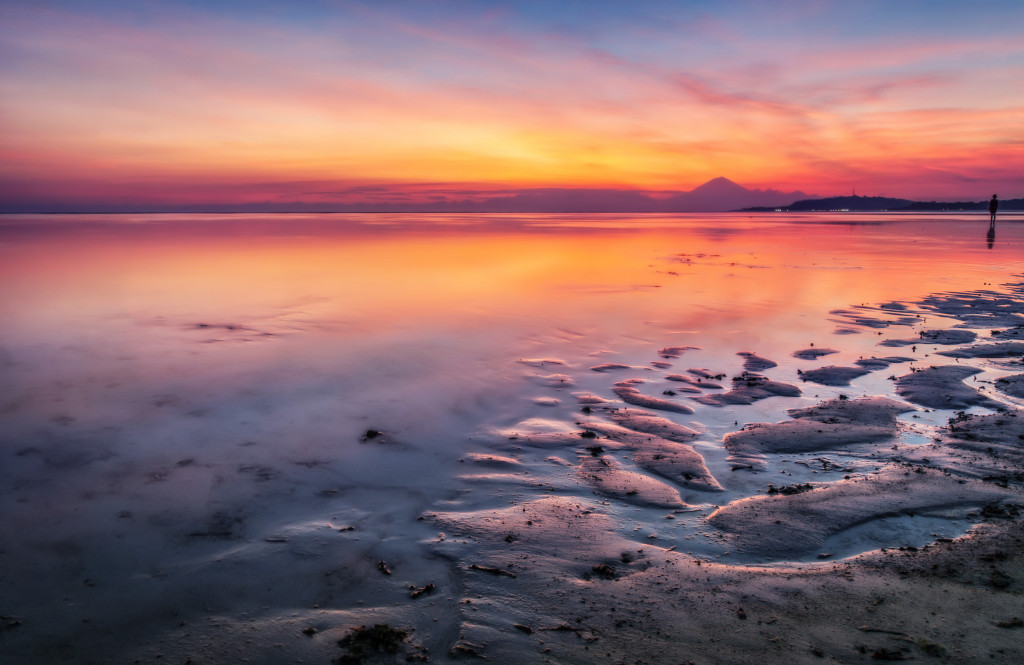 This is a sunset on Gili Air, a tiny island near Lombok, Indonesia.
You can see Mount Agung on Bali in the distance.
The lady on the right went out and stood in the water for about twenty minutes. I hoped that she was alright.
20 years ago the Gili Islands would have been beautiful.  Now they are very busy and touristy.
We were there at peak season when they were packed, full of half-naked drunk teenagers taking drugs.  It wasn't quite the tranquil white sand paradise I had imagined it would be…
There are huge environmental problems on the islands.  There is hardly any live coral left and the middle of the islands are full of landfill.  What were once beautiful beaches are slowly disappearing, as so many hotels and restaurants are being built on the sand.
Gili Meno, the smallest island is the prettiest, but is slowly getting busier. People seemed to be a bit more environmentally conscious on Gili Meno. I hope they stay that way.
(Visited 21 times, 1 visits today)