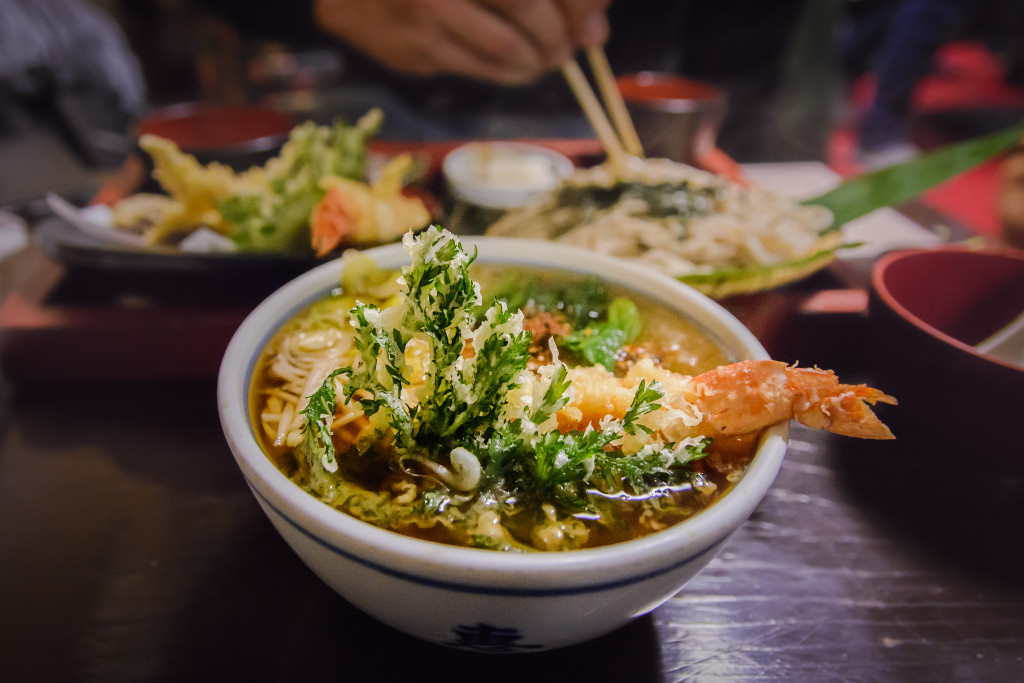 Mmmmmm mmmmmmm!!!!!!!  I don't usually enjoy soba noodles that much but these were amazing!
This is a tempura noodle dish from a restaurant called Ebisu in Takayama.  It's a small soba restaurant that's been in the area for over 100 years.
They were by far the tastiest soba noodles that we ate in Japan.  I also loved the English menu which was beautifully drawn and came with extremely useful "how to eat soba" illustrated instructions. Loved it! Would highly recommend visiting if you ever go to Takayama! I want to go back just to eat at this restaurant again!
(Visited 22 times, 1 visits today)