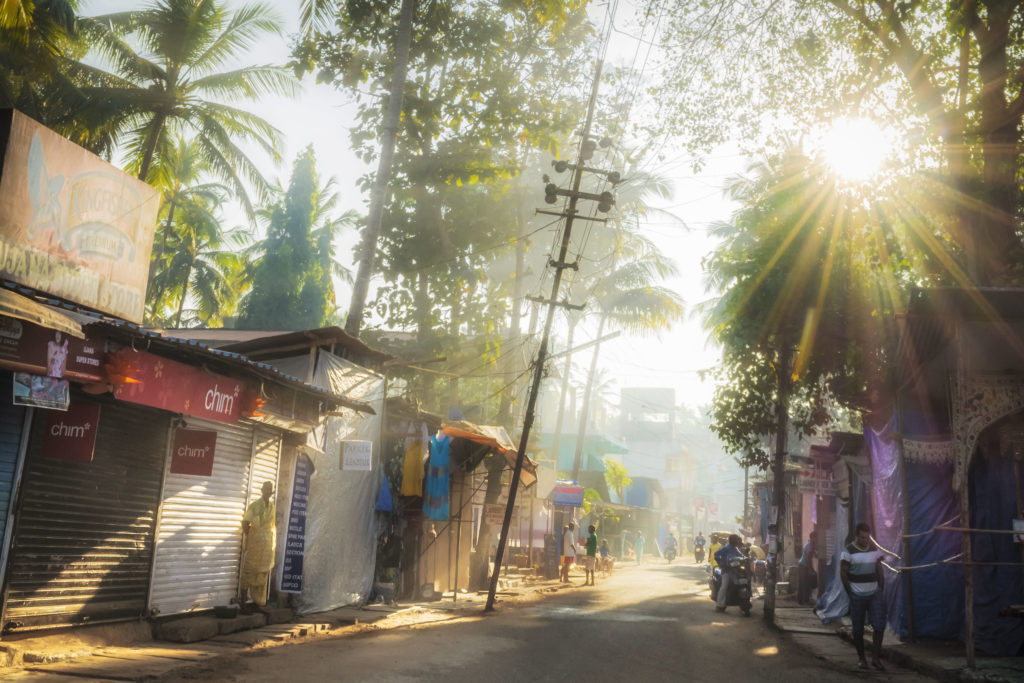 This has got to be the most boring title to a blog post ever!
My Nain is obsessed with Andrew and I returning to live in Wales. After 16 years of living in London, you would have thought that she would have accepted that we are not going to move. I think she's getting worse as she gets older. I feel bad, but I love this city. There are so many reasons. One is that there is always something going on. Whatever you're interested in, I think you can find it here.
When I was younger, I lived on an estate in a tiny village in the countryside. We moved from Llandudno, where we lived in a house, a block or two away from the beach.
As a child, the country was fun to begin with. I missed my old school friends, my grandparents, and living by the sea, but I was out all day, riding my bike, wandering across fields and creating tree-houses with my friends.
Tranquil and pretty the surroundings may have been, but as a teenager, I hated it. I was dying of boredom. There was nothing in the village apart from a pub (this is the Britain after all!). Unless you were into drugs or underage sex there was nothing to do. There was no internet, and no local transport apart from a bus that drove between two small towns a couple of times a day. Books and running were my refuge.  I felt trapped, and depressed. I was suffocating and couldn't wait to leave. I love the countryside and being outdoors, but I don't think I could live a quiet life like that again, not at the moment anyway.
Years later I read about how some people are wired with brains that are pre-disposed to make them feel happier when they are in stimulating environments. Others are happier in quieter or more predictable environments and conversely get depressed when they are in stimulating environments like big cities.
Each to their own.
One of the reasons I love London is the choice and quality of produce that you can buy.  We learnt how lucky we are to live in London when we were house sitting in Wales and Adrian, a vigneron and good friend from Australia came to visit unexpectedly.
Whenever we visit Adrian in Australia we are showered with amazing food and wine.  We were keen to return the favour.  We had a few good bottles of vino we had been saving, all we needed were some cured meat and great cheese to go with it.
Since we were in the countryside, we assumed that local artisan produce would be easy to buy.   It is where most of it is produced after all.
Not in North Wales it seems. We drove for hours and couldn't find anything! The only independent shop in town which used to sell cheese and cured meats had shut down.  The only alternative we could find which was open was Tesco… It was depressing, although sadly that is the reality for lots of small towns.  Independent shops on high streets are shut down as they can't compete with the supermarkets.
Fortunately, there's a lot more choice in London.  I love eating, (and cooking when I get round to it).  Here are some of my favourite places to buy produce at the moment:
Produce
We've been going to the Notting Hill Farmers Market for years.  It's still a great place for good quality vegetables and fresh organic free range eggs. Some of it is cheaper than the supermarkets too.  (There are lots of other great markets in London as well).
There is also a massive Whole Foods on Kensington High Street which is wonderful albeit expensive.
Butchers
I'm not a fan of buying meat from the supermarkets. Andrew bought a chicken pastry dish from Marks & Spencer the other day. It was cooked, but still pink….! Need I say more? It's not the first time that's happened either – have no idea what's going on there but I'm sure it's not right!
So, usually, we pay a fortune and buy meat from a good butcher. Provenance is where we go most at the moment. I'm a big fan of their Flat Iron Chicken.  We used to live near HG Walters, which serves an array of London's top restaurants and had great customer service.  The Ginger Pig (Marylebone and Borough Market) and C. Lidgate (Holland Park) are also sensational (try the beef bourguignon pie from the latter!). Bizarrely some of these butchers also sell charcuterie from Trealy Farm in Wales…
Having been subjected to cheap stomach churning gristly sausages when I was younger, I have never been a fan of sausages until I came across Biggles' Gourmet Sausages in Marylebone.  I also like Grasmere Farm at the Notting Hill Farmers Market which sell amazing stilton sausages, and the best smoked bacon.
Italian Deli
I went through an "Italian" stage after reading Giogio Locatelli's Made In Italy. I made fresh pasta, amazing sauces, and salads and put on a few stone!
My favourite places for Italian produce were Lina Stores and I Camisa in the heart of Soho. They have a delicious selection of cured meats, and antipasti vegetables, along with freshly made pasta dishes and other goods from Italy.
Seafood
There's Billingsgate Market of course, although you have to be there by 4.30am if you want to the good stuff.  At the moment we tend to rely on the supermarkets or the fish counters in Whole Foods or Waitrose.  There's also great stalls in Borough Market and at the Kensington Place Fish Shop in Notting Hill.
Spanish
The best place for jamon and chorizo is Enrique Tomas which has shops in Covent Garden and Soho. Brindisa is good for padron peppers, and has a good selection of anchovies, and charcuterie.  There are also a few good Spanish produce stores at top of Portobello Road.
Coffee
Algerian Coffee Store in Soho is one of the best shops in London – the place to buy interesting coffees. One of my favourites is the Lebanese cardamom blend.  Caravan roasts its own coffee beans in Kings Cross as does Tap in central London. I also like Union coffee from Whole Foods.
Cheese
Borough Market has the best selection of cheese stalls.  If that's not open, or you can't be bothered to fight with 3 million tourists, head to La Fromagerie in Marylebone/Islington, La Cave a Fromage in Notting Hill and South Kensington, or Paxton and Whitfield in Piccadilly.  For British cheese, Neal's Yard Dairy is worth a visit.  Whole Foods isn't bad either.
Wine
We have the usual chains like Oddbins and Majestic.  I also like Berry Bros which is expensive but the service is good as is the quality of their wines.  The Winery also has great service, although prices have increased a lot over the years.  It's in Maida Vale and sources wines from independent wine makers that you won't find elsewhere.  The free wine tastings once a month are worth checking out.
For a larger new world selection, I like Vagabond, Philglas & Swiggot or Lea & Sandeman.  Further east, the Wine Library in Tower Hill and City Beverage in Old Street have a good selection.  The Sampler is also worth checking out, especially if you like older wines.
There are also good wine departments in Harrods and Harvey Nichols.
Chocolate
If you're looking for something expensive try the amazing Paul A Young (Soho and Richmond) or Rococo (Marylebone and Knightsbridge).  Hotel Chocolat and Thorntons on the high street are also good, and Whole Foods tend to have a decent selection of chocolate bars.
The one thing they don't have in London though is Ghirardelli's! I developed an addiction to the salted caramel chocolate when I was in the states. You can't have it all I guess!
(Visited 40 times, 1 visits today)