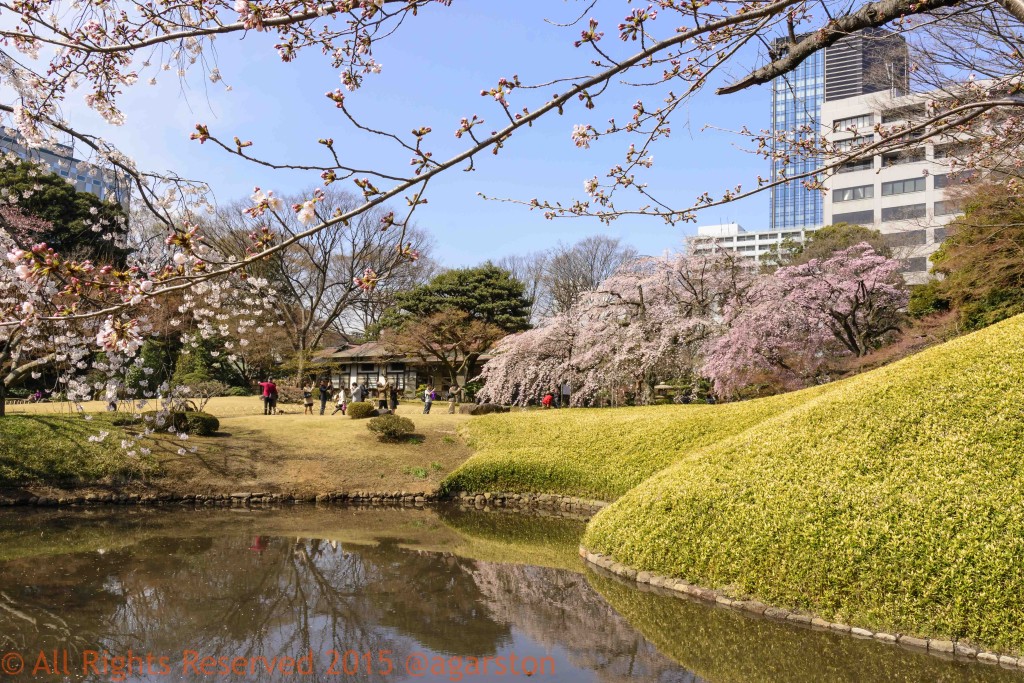 There's a lot of discussion about the level of planning you should do before embarking on a trip.
If you're leaving for a two week trip then you might want to plan most of your trip to save money on trying to figure it out where you'll stay and what you'll do when you're out there.  Any longer then that though and you might want a bit more flexibility.
 Here's my take on which is best: planning v making it up as you go along:
The downsides of planning:
1. Lack of Flexibility
Often, you end up stuck with bookings you might want to cancel but can't.
You inevitably run in to people who recommend places that you can't visit.  You find out that you love a place and would like to stay longer.  The weather has been rubbish the last few days but will be beautiful tomorrow when you're leaving.  Most people find out that they want to change their plans at some stage.  If you've pre-booked a lot of what you thought you would want to do, the lack of flexibility is huge!
2. It can be more expensive
You sometimes end up paying more than what you would pay by turning up on the day.
It's hard to negotiate if you're booking via a website.  Being there in person makes it easier.
3. You don't know what you'll get
You could end up in the red light district or miles in the middle of nowhere. It's hard to figure out where things are online.
Also, you can't see the room beforehand.  If you're unlucky, you could end up with a pretty bad room even if reviews for a place are alright.
4. It can make you sick
Keeping to a pre-determined schedule and moving on when you're ill or tired, just because you can't cancel a booking can make you even more run down.
So, what are the upsides of planning?
On the plus side, planning in advance can be beneficial.  I know people harp on about going with the flow and all that but there are advantages. Such as:
a. You can check online reviews
Being able to check out reviews to see if a place or location is recommended can help a lot.   Online reviews are a great way to find good places to stay and eat, as well as interesting things to do.  Sure, there is a chance that you might stumble into a fantastic place that no one else has ever heard of, but you might also stumble into a dive.  In my experience, there are a lot more bad places than good, and their prices can often be the same.
b. You won't miss out on sold out flights and accommodation
During peak times, festivals and public holidays the best accommodation options usually sell out in advance.  You often have a lot more choice if you book in advance.  Also, if you use online tools such as
Booking.com
, changing the dates of your booking or cancelling can often be done painlessly, and usually without having to pay any fees either.
c. You save money
This applies to flights as well as accommodation.
I don't care how many people go on about how the best deals are to found at the last minute.  In my several years of travel, I don't think I've ever managed to find a last minute deal that offers a better saving than booking in advance.
d. You save time
Planning can be time consuming. However, you save time traipsing around trying to find a suitable place and negotiating rates later. Figuring it all out when you get to a place can be time consuming and annoying.  Lugging your heavy rucksack around town while being hassled by hawkers who trying to get you into their hotels is not fun.
Okay, so you might be able to save a little bit by doing that, but for me, the hassle and time wasted going through this process is not worth it, it's far easier to book something in advance online.
e. You're forced to see and do more
Having a pre-determined schedule where you have things booked to get to, can be a good thing, even if it doesn't feel like it at the time.  A schedule pushes you to move forward, which means that you end up seeing places which you might never have gone to if you would have stayed in one place for longer or ran out of time.
I've often been tempted to stay in one place for a long time. For most people, doing so deepens their travel experience.  Not moving on every few days is definitely a relaxing thing to do.
At the same time, I've seen plenty of people spend pretty much all their time on their laptop in a hostel/western coffee shop from which they rarely move.  That's cool if that's what they enjoy doing, but I question whether they really experience more of the city/town/country/culture that way.
Sometimes staying in one place is the easy option. Travel can be hard going and exhausting at times. If your body needs it take it easy. But, bear in mind what you might be missing out on a lot too.
f. Some experiences have to be booked in advance
Sometimes, there'll be things you really want to do that require booking in advance.  It literally pays to do your research.
Accommodation for the carnival in Rio for example; flights for new year in Sydney; reservations for a lot of the best campsites in Yellowstone or Yosemite; accommodation in Kyoto during cherry blossom, the list goes on.  These are all things that you will save money or literally just need to book in advance.
Sure you can be "flexible" and choose something else to do, or spend time when you're out there finding an alternative.  But, if it's something that you've always dreamed of doing, do you really want to miss out?  It's worth planning, and if you need to, just book it in advance.
g. You end up doing and seeing more
So this isn't always a good thing, especially if you're tired, or moving so fast that you're jaded and not appreciating anything.  But, if you're not, then you're undoubtedly going to pack more into your trip.  You'll visit more interesting places, meet more people, and have more exciting experiences. Of course, you can also do all those things by staying in one place too.
I've gone to plenty of places where I could have stayed for weeks on end, and I've been tempted to do that.  Although I've initially been annoyed about having to move on, those experiences I've booked have usually been booked for a reason, and I've always thoroughly enjoyed them.
We would have never done the Inca Trail (which has to be booked months in advance) for example, or the W Trek in Patagonia (the accommodation for which also sells out months in advance), had we not booked them in advance.
MY ADVICE WHEN IT COMES TO PLANNING
Personally if I could start my trip again.  There's a lot that I would do differently.
1. Don't book any flights
Flights are usually expensive and they're never, in my experience, that easy to change without spending more money.
Apart from your initial flight which is always useful to book in advance.  Waiting until it's closer for you to leave before you book any additional flights will give you a lot more flexibility.
I'd also stay away from RTW flights, even those that come with a facility to change the flights. Unless your planning on taking all flights within a short period of time, say a 2-3 week period, and are pretty sure that you are not going to want to change them, give RTW tickets a wide berth, (unless it's a super cheap deal in which case you might want to consider them).
You also have less flexibility with RTW flights, as you tend to have to use certain airlines.  These don't usually include the cheapest airlines, or perhaps the one with which you want to collect air miles. It's often cheaper or about the same price to book one way tickets as and when you need them, it will also give you a lot more flexibility.
2. Don't tell anyone when you'll be coming back
This is basically telling everyone, and I mean everyone, that you really don't know when you'll be back.  Even if you do think you know, do yourself a favour and tell everyone that you're not sure.
Tell everyone that it doesn't matter who's getting married, who died, whose birthday it is, whose anniversary it is – you'll be back when the time is right for you.  Trust me on this one.
This could be your one chance to see the world.  If you're rushing back for a friend's wedding, that's great, but it's probably going to cost you a lot in time and in effort to get there.
Cutting short a trip to make it to someone's wedding is good if that wedding is crucial to your existence as a human being.  Like, because you are the groom or the bride.
If you're not, then I would as soon as possible, (putting it off makes it more difficult to say no) make your apologies.  Thank them for the invite but you really can't commit to something that is so far away in time and which would inevitably cost you a lot in money and time to attend.
This is hard.
Would your friend or family member forego a trip of a lifetime and pay thousands of dollars to make it to your wedding?  If the answer is an emphatic yes and it would break your heart to miss the event, then by all means consider booking your return flight.
If you hesitate, then forget it, your heart's not in it.
You can always tell them that you really don't want to have to pull out if you end up not making it back in time.  But if you do happen to be back in the country on the day, then you will definitely make it to the ceremony/party/whatever bit they can squeeze you in for.
If they're decent people who love you, they will understand.
I've been to countless weddings all of which I've enjoyed.  Problem is – a few of those have cost me literally thousands of pounds and a few years later I hardly see or hear from the bride or groom.  A few of them are now divorced too.
Afterwards, I've always found myself in an expensive country with no income, struggling to find a way to figure out what to do next.  What I should really be doing is still travelling, spending my money in much cheaper countries where it goes further.
Friendships come and go, some people will play a big part in your life, others will move away. I've been to weddings of people who were life long friends but who I hardly have any contact with now.
Conversely I've missed weddings of people who have subsequently become great friends. I've really regretted not being able to go to those weddings, but on each occasion there were several reasons why I missed them.
I love weddings, meeting new people, partying, the emotion, sharing the big day etc. On the other hand you rarely get that much interaction with the bride and groom, and unless it's a very small wedding and you're extremely close, then, let's be honest, you will rarely be missed that much.
I know that wedding invites are not given sporadically, they are often short listed and it's an honour to be invited.  I appreciate that. However if they are good friends then they will also appreciate why you can't afford to fly half way across the world to another country when you're unemployed just to attend their event.
3. Plan a little, book a little
It's worth reading up on the things you really want to do.  Figure out the peak times and whether you need to book in advance. It will curtail your flexibility but it's the price you pay for things you really want to do.
I usually book at least my first night's accommodation for when I expect to arrive in a place in advance.  It's just easier that way.  I can usually extend or change it once I've arrived and have had a chance to scope things out.
To be honest, most of the travel I've done has been fairly structured.  This has mostly been because of a lack of time.  I'm getting old and have to think about having children before it gets too risky and things like that.  Knowing that I wanted to do as much as I could within a short period of time, I was pretty aggressive about packing it all in.
If I was younger, or had more time, I'd feel way more relaxed about planning less.
(Visited 14 times, 1 visits today)