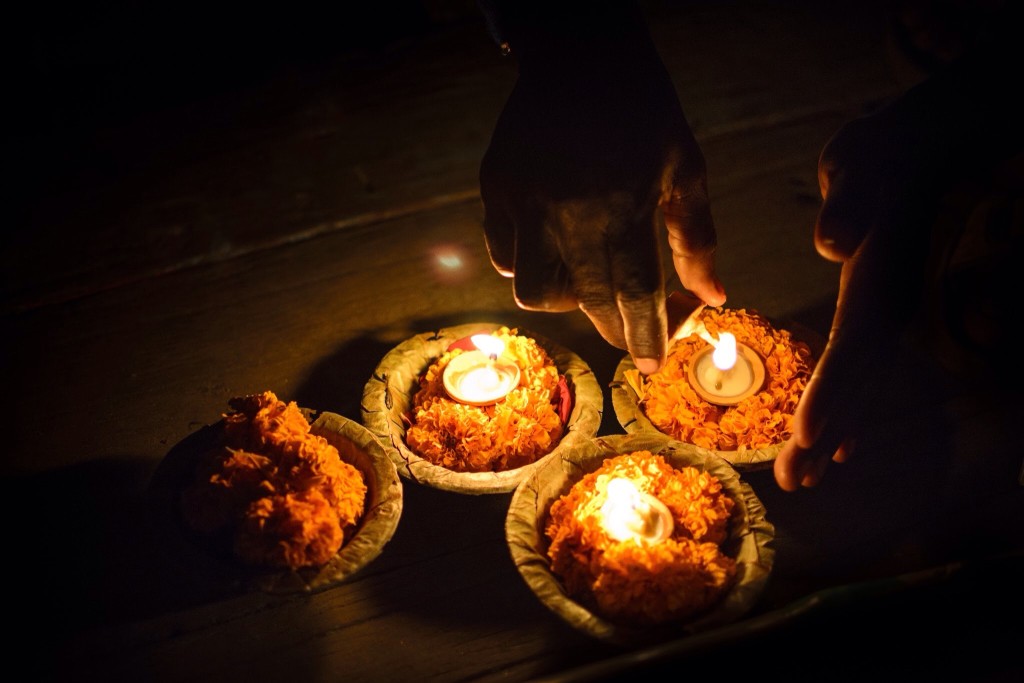 These are some offerings we lit in Varanasi.  They're little flowers with candles in them which we laid down to float on the Ganges. Varanasi is a fascinating place.
I miss India.
It can be a challenging country to travel around.  The poverty is confronting.  It's an aggressive society to live in.  Although, maybe my opinion's been coloured by what I've read. Books like Behind the Beautiful Forevers, The White Tiger,  and The Inheritance of Loss. They're not the most uplifting of stories but still worth reading – especially Behind the Beautiful Forevers.
Still, I hope I get to go back to India some day – it's a fascinating place.
(Visited 17 times, 1 visits today)