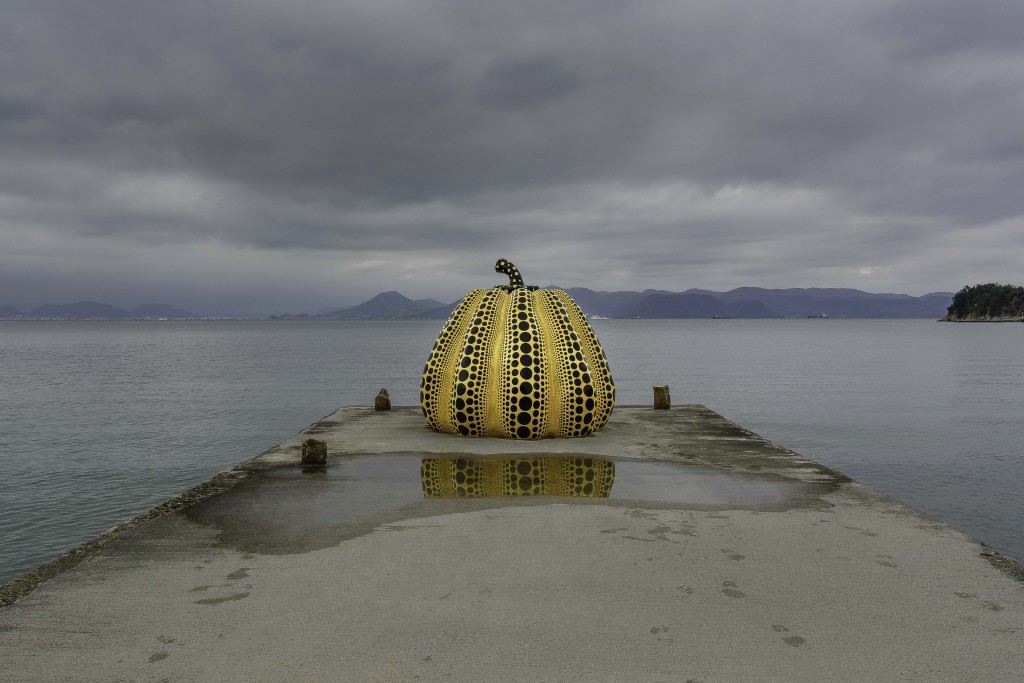 Naoshima is an island in the inland sea with a few art installations. It's one of the top picks in the Lonely Planet "Japan" guide book and is highly rated on TripAdvisor. It's a bit of a trek to get to though, so…

Is Naoshima worth visiting? 

Maybe. If you have plenty of time, it's a sunny day, you like modern art, and have some spare cash – then go.

Chichu Art Museum was interesting, albeit expensive. I enjoyed the space and the building itself, the walk-in exhibit we had to queue for was pretty cool, and I liked the Monets and the big bad exhibit was awesome – it reminded me of the land where Superman's dad lives.