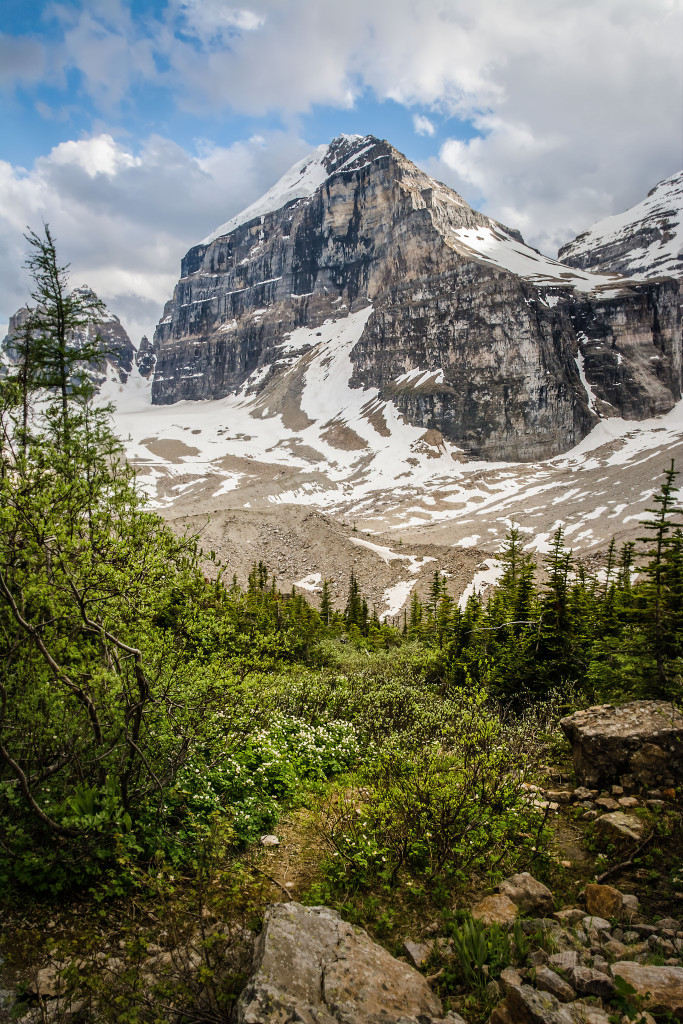 This is Mount Lefroy – at least, I think it is! (Please correct me if I'm wrong!)
It's one of the mountains we came across while walking the Plain of Six Glaciers Trail near Lake Louise. It's a beautiful hike. We had tea at the St Agnes Tea House as it was late in the day.  The tea house at the top of the Six Glaciers trail was a lot nicer.  I'll have to go there next time!
I'd highly recommend this hike.
(Visited 13 times, 1 visits today)