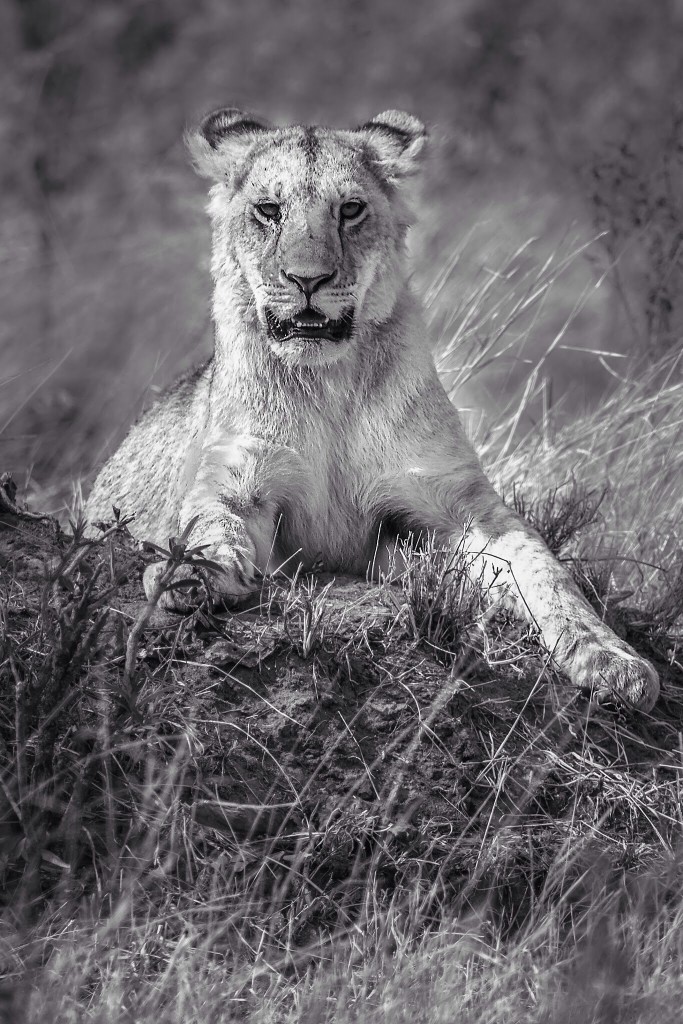 This is a young lion we came across in the Masai Mara in Kenya.
It's definitely the best place to see the "Big Five" which include the African elephant, black rhinoceros, cape buffalo, lion and leopard. We saw them all within a few hours of arriving.
To be honest, I thought I'd get bored of driving around, trying to spot animals, but I absolutely loved it. I could spend months there.  Seeing wild animals in their natural habitat is pretty amazing.
The Masai Mara is a relatively small and concentrated space.  Most drivers have radios and use them to communicate sightings to each other.  It's all very exciting!  Vehicles are driven wildly and all over the place. Drivers don't tend to stick to roads like they do in Tanzania.
If you're thinking of going on safari, you might want to read How to Organise a Safari.
(Visited 15 times, 1 visits today)