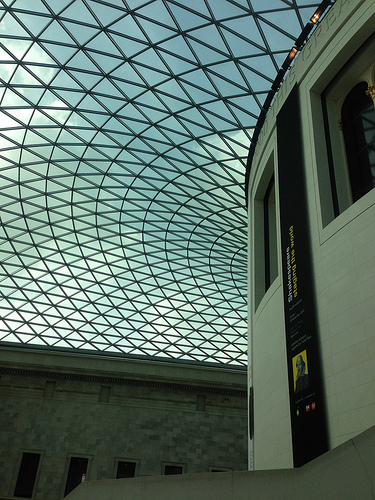 There are so many great museums in London, big and small.  Most are free – it's one of the best things about London.  It means that you can return as many times as you want, (although donations are encouraged).
So, here are my favourites, what I believe are London's best museums:
This place is vast and full of priceless historical artefacts, (many of which were essentially stolen centuries ago, but let's not dwell..).  The Egyptian and Greek collections are some of the best in the world.
The special exhibitions are also worth checking out. Go early or late to avoid the inevitable day time crush. It's also worth booking in advance. Popular exhibitions can sell out months before the exhibition opens.
If you don't have much time, concentrate on the highlights – you can buy a highlights brochure in the museum shop and do a self guided tour.
This museum contains everything you want to know about London's docklands and maritime history.  It's in a great location and has some excellent permanent exhibitions. This is one of my favourite museums.
This is the place to visit if you're interested in London life during the world wars and the Blitz.  There is so much to learn here with exhibitions dedicated to the Holocaust and the first and second world wars.  There are sometimes fantastic temporary photography exhibitions too.
Tickets for this museum are quite expensive but a must if you're at all interested in how London survived the second World War. You need a few hours to spend here to do the place justice.
Tracing London's history back to the Roman era, this is the place to learn about London's roots.
Visit on the last Friday of every month when the place is open until 10.30pm if you want a quieter experience.
A  massive building full of art and design artefacts. I could (and have) spent hours here.
A bit of a trek but a fascinating place and brilliant if you're into art deco.
(Visited 25 times, 1 visits today)