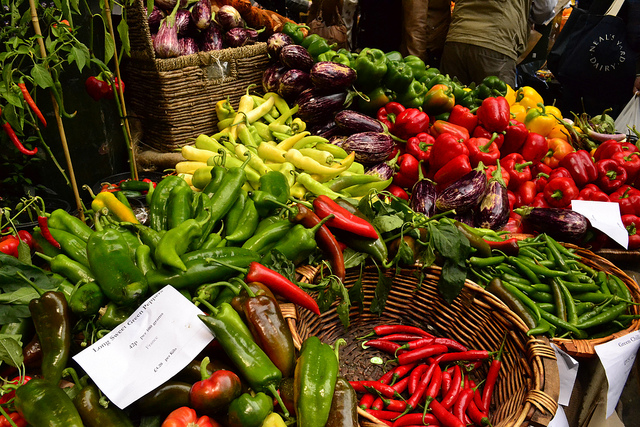 If I were to die and go to heaven, it would look like Borough Market (Thursday/Friday/Saturday).  Probably the busiest and most touristy of all London food markets but I love it, (even more now that it's got bigger).
About a 20 minute walk away, you have Maltby Street Market. Home to Bad Brownie, who make the most delicious brownies in the world, (don't leave without trying the salted caramel one), and Monty's Deli, where you can queue for an hour for an incredible salt beef sandwich. It gets stupidly busy at lunch time so go earlier or later if you can. The Kernel Brewery, my favourite craft beer is nearby, along with a few other beer bars.
Broadway Market (Saturdays) has grown and is worth visiting, if only for the fabulous Banh Mi and cakes from Violet.  Netil Market nearby is also worth checking out, as is London Fields Brewery.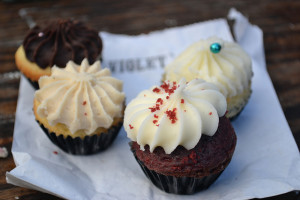 One of my favourites is Brixton Village Market (at its busiest and most atmospheric Wednesday-Saturday evenings).  The neighbouring food shops are amazing for fresh produce.
Notting Hill Farmer's Market (Saturday morning) is great for groceries.  I am yet to find any better sausages than those from Grasmere Farm (the pork and stilton ones are incredible!) and the bacon and egg butties make a good breakfast too.
Lyric Square Farmer's Market (Thursdays) in Hammersmith Market has a good selection of stalls for lunch, as well as vegetables and bakery stalls.  Grab a bokit from the amazing Bokit'la, the popular falafel stall is good, (close and almost on par with the magnificent Mr Falafel).
Brunswick Centre Market in Russell Square on (Saturdays) is not bad and has some excellent if inconsistent burritos, as well as dumplings and paella.
Alternatively, if you're into Indian food, book one of Monisha Bharadwaj's excellent Indian food walk of Southall, a short train ride from Paddington station.
(Visited 22 times, 1 visits today)