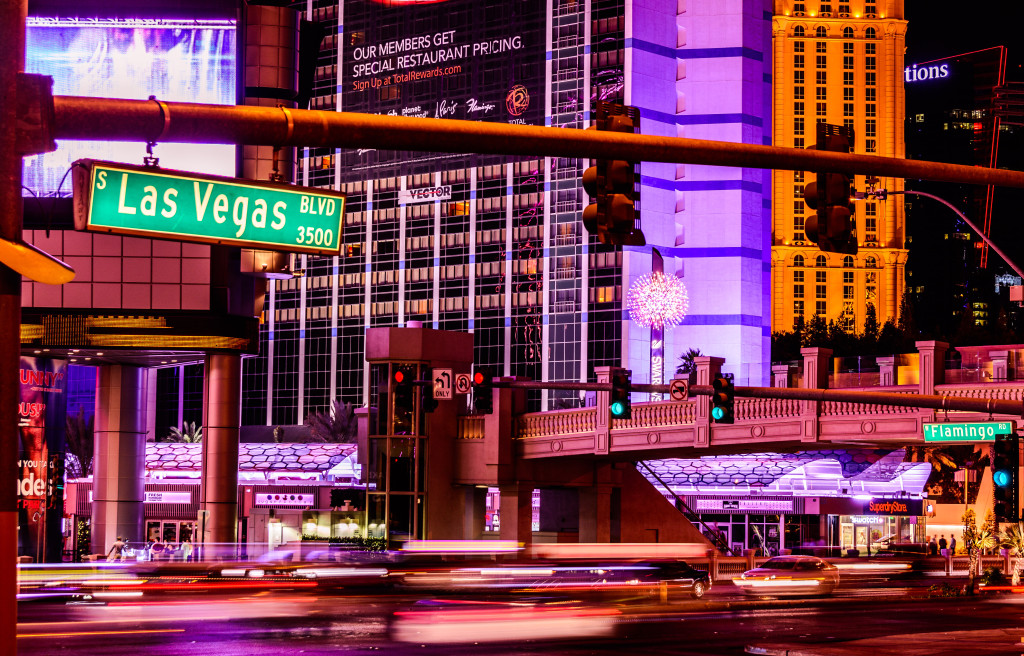 Vegas Baby! I loved Las Vegas!
I wasn't sure what to expect but I found it fascinating! Most of our time was spent catching up with a great friend who serendipitously happened to be over from Australia at the same time. Would love to go back!
Here's a photo of the Las Vegas Boulevard sign at night, near the Flamingo Hotel. The Strip has some of the largest casinos and hotels in the world. I could have walked up and down it all night.
(Visited 17 times, 1 visits today)