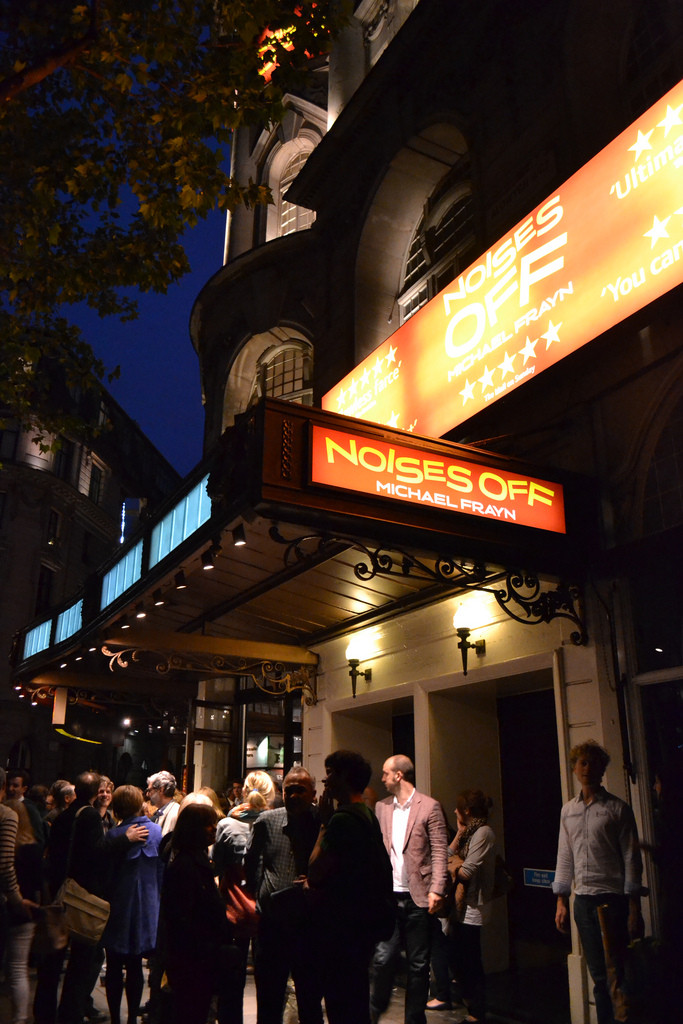 London is renowned for its world class theatre.  Some of the best actors in the world grace London's stages and the quality of the productions is always high.
Tickets are expensive with premium seats at around £80 each, over £150 for opera and ballet venues.
If you're not worried about what you're going to see, there are a number of discount ticket agents around London who can sometimes help you get good tickets,  particularly if you're going mid-week or seeing a matinee.
Beware of booking via a third party that makes out that you're getting a good deal. You often end up paying  less if you buy tickets direct from the theatre.  You don't usually have control over where you sit when you buy from a third party so it pays to buy them directly from the theatre if you can.
1. Start thinking about what you might want to see, months in advance if possible.
5. If you'll have time to get to the theatre at some point before the show starts, then ask for the tickets to be held at the box office for you to collect them personally – even if it's just half an hour or so before the show starts. This will avoid your tickets being sent out and getting lost in the post.
6. If your tickets haven't arrived in time, they may have gone missing or been stolen and sold on eBay to an unsuspecting third party – this happened to me a few times!  If this happens and you've bought your tickets from the theatre directly, call the box office and explain the situation.  The box office can issue replacement tickets for you to collect at the box office, if you can show them your receipt/confirmation of your booking and the credit card you used to buy the tickets.
If there's something particular that you want to see, book as far in advance as possible.  Popular shows sell out months sometimes even a year in advance.  Some theatres keep a hundred or so tickets available for those willing to queue (sometimes from very early in the morning, or the night before for some shows).
If that fails, you can always queue for returned tickets on the day you want to go, although you won't be guaranteed.
Deciding what to see will usually be the most difficult decision. Here are a few of my favourites
The perfect place to see a Shakespeare play brought to life.  Standing tickets are good value but does mean that you will be standing for hours and if it rains youl get wet.  The main season runs from June to September with the occasional show in April, May and October.
On a summer's evening this is a great place to be. We took a picnic.  Bring your rain jackets in case it rains.
Some of the best plays I have ever seen has been in this tiny 250 seated theatre.
Often known for its cutting edge theatre and new plays. There are some amazing productions put on here.
Kevin Spacey's Artistic Director and sometimes stars himself.  It's a beautifully restored theatre that hosts some fantastic plays.
Slightly out of the way if you don't live in north west London but worth the trip.  Great for stand up comedians and first class  dramas.
New plays often by young playwrights with some established and emerging talent are played here.
The place to see the acting stars of tomorrow with a lovely restaurant near the river.
Full of mink jackets and Jimmy Choos – this place oozes money.  Not that a dress code is enforced so don't worry if you don't fancy wearing a suit, or a dead animal.  Good tickets are extraordinarily expensive, up to £175 each, and they sell out quickly.  The theatre is beautiful and whatever you see will be world class.
This is the largest theatre in London and productions are spectacular.  Best seats cost around £100 each.
Watch an opera on a summer's evening.
All types of  ballet and contemporary dance productions are hosted here including Matthew Bourne's excellent productions.
(Visited 37 times, 1 visits today)