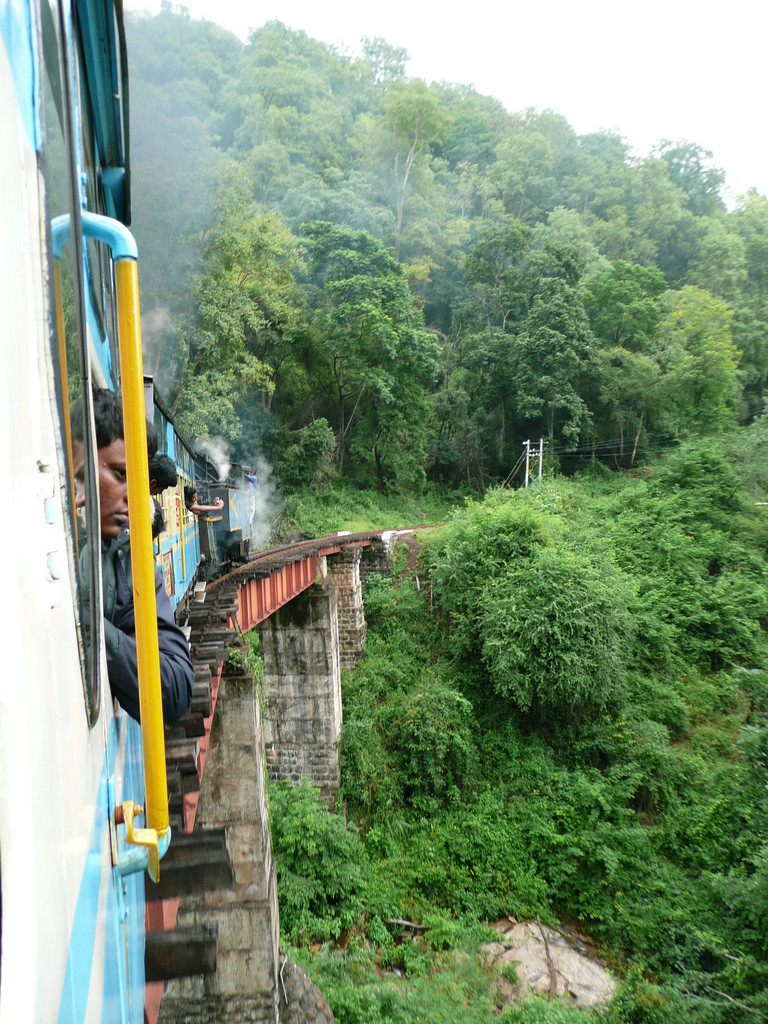 Turn up at the station and just buy them – yes?  No.
If you're used to making your trip up as you go along, travelling on the trains in India is not for you. Regardless of what the movie, Darjeeling Limited, may lead you to believe, gone are the days when you can spontaneously buy a ticket, hop on to a train and head out into the unknown – in most cases anyway!
You might be able to get last minute tickets for Sleeper class carriages on some routes, or random short journeys. But if you want a bed on a long distance train, in a class which is not rammed full of people, then you will need to plan ahead – ideally, at least 3-4 months ahead.
Why bother making train reservations?
Getting tickets for Indian trains is a pain. But, trains are the most comfortable and cost efficient way to get around. People complain about the system, but considering the massive pressure that is on the service, and the complexity of the Indian rail network, it does work pretty well.
Why does booking train tickets have to be this hard?
There are over 1.2 billion people living in India, and millions of people will be trying to book tickets at the same time as you.
Patience Daniel-san, your time will come. Let me show you how it's done.
When it comes to train travel, The Man in Seat 61's website is the best resource around.
If you/re lazy and can't be bothered to check it out however, here's a quick guide to booking tickets without the stress.
1. Plan Ahead
Start looking into the trains you are interested in taking about 4 months before you leave for India.  That's right dude, FOUR MONTHS.
You can only book tickets within 3 months of your travel dates but it pays to check what trains travel on the routes you want in advance. Figuring this bit out can take some time.  Some trains don't go every day, and some take a less direct route meaning they are more expensive and take longer.
Four months will give you time to research, check out prices of classes, get a feel for how many tickets are available in each class, (some have more than others), and which ones sell out quickly.
If you book tickets as soon as they become available, around 3 months before your date of travel, you should be almost guaranteed to get whatever train tickets you want.
Being organised and knowing which trains you want will massively help you get the tickets you need and reduce the amount of stress that could enter your life!
You can check train times with Cleartrip but you will have to be registered with IRCTC (see below) as well as Cleartrip to see availability.
2. Register with IRCTC
Whether you are going to book tickets in advance directly through the Indian Rail website or via an agent like Cleartrip or MakeMyTrip, you will still have to register with IRCTC.
Registering as a foreigner can take a couple of days and is free.  Do this as soon as you can. You don't want to have to worry about registering when you are tearing your hair out realising that all the trains you want to travel on are sold out.
You can start the registration process by visiting the IRCTC website and clicking on "Sign Up" which is at the bottom of the log-in box.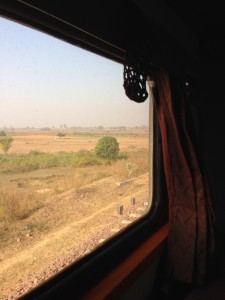 Registering via IRCTC is pretty straightforward (unless the website keeps crashing…).  You'll be fine until the system asks you for an Indian cell phone number, (not the easiest things to have if you're a non-Indian, even when you're in India).
Before your start screaming at your computer screen, take a deep breath, and just put any ten digit number in. I think most mobile phones in India start with a 9.
Next, IRCTC will send you an email confirming your userID and password.  The e-mail will tell you to activate your account by visiting the link provided in the IRCTC e-mail, and logging in using your userID, and the activation number sent to your cell phone to access the account…
Now, obviously, your phone will not have received anything as you don't have an Indian cell phone and have just provided a random/fake number.
Resist the unctrollable urge to throw something at your computer, and forward the email you've received from IRCTC to care@irctc.co.in or wsoperations@irctc.co.in with a short message (see the template in the paragraph below) with a scanned copy of your passport. (Don't panic, all you need to do, is take a photo of your passport using your phone or camera). Apparently the copy of your passport must be sent as an attachment and must be under 1MB.  You can also send a copy of your Indian visa too if you have it.
In your e-mail to IRCTC you can say something like "Dear IRCTC, I have just registered online with IRCTC (see the IRCTC confirmation e-mail below).  However, I am outside India and do no have access to the mobile verification code (SMS OTP) that has been sent to an Indian mobile phone number. Can you please send me my verification code via e-mail? A copy of my passport is attached in case you need it. I look forward to hearing from you and thank you in advance for your help. Kind regards"
If you don't have the original IRCTC e-mail, you can try sending an e-mail specifying your username/user ID to IRCTC asking for your number.
IRCTC will then send you the activation number that you can use to activate and access your account.
IRCTC are quite good at responding and got back to us within a few hours.  Chase them if you haven't heard from them within a day or two.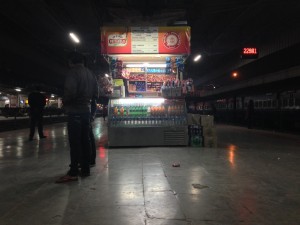 3. Figure out how you are going to pay for tickets
If you are foreign, you can only book tickets directly with IRCTC using an American Express card.
If you do not have an American Express card, you will have to use an agent like Cleartrip or MakeMyTrip who will charge you a commission but should enable you to pay with Visa or Mastercard.
If you know someone with an Amex card, you may be able to use their card, but that might be complicated and involve them having to take calls from their bank's fraud department who will inevitably block the card the first time you use it…
We booked all our tickets directly with with IRCTC as we have an Amex card which seemed faster and easier than going through an agent.
Unless you have no Amex card, we couldn't see any advantages with booking tickets with Cleartrip or MakeMyTrip.  The IRCTC's website does crash a lot – not surprising given that millions of people are using the system at the same time.   However, we found that agent sites, link to and are also reliant on accessing the IRCTC web, so you'll still get the same access/booking problems if you're trying to book tickets with Cleartrip/MakeMyTrip if the IRCTC site isn't working.
4. Booking Indian Train Tickets
If you are booking directly through IRCTC, you can log in here.
Provided that the IRCTC website doesn't crash.  Booking tickets should be fairly straightforward.
It pays to do this somewhere with a decent internet connection (not in the middle of nowhere with a dial up connection…).
Factor in time for your first online booking to be blocked by your bank's fraud department.  It's useful if you have cell phone signal or a decent Skype connection in case you have to speak to your bank.
It's likely that your credit card will be declined the first time you try to book tickets, and you might have to call your bank to confirm that it is actually you who is trying to use your card.  Usually, you have to wait for your bank to unlock it before you can start using your card again! You might have to wait an hour or two, or sometimes a whole day depending on the card provider.
5. Which class to book?
There are lots of different categories and terms but generally most tourists stay in air conditioned (AC) classes.  These tend to have slightly nicer toilets, more comfortable beds, sometimes a man who will order a meal for you, (and will generally try and charge you more than what everyone else is paying), and a bit more space.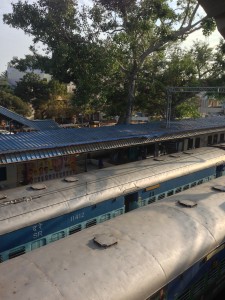 First class AC/1AC is not really worth the expense in my opinion – it isn't that much better than 2AC for the money you pay.  It generally has the same number of berths as 2AC, just slightly wider beds.
Second class/2AC is more comfortable than 3AC if you can get them. There are 4 beds in a berth with two berths on the side.  The less people there are, the less luggage people tend to have to block the area.
Third class/3AC has 6 beds in each berth with 2-3 berths on the side.  There are usually a lot more 3AC seats, so if you are looking at wait listed tickets, it's worth booking these rather than 1AC or 2AC. 
Sleeper class is not bad but can get ridiculously busy and crowded, and you tend to get more hassle, especially if you're white, blonde or are a woman, which can be a bit intimidating. There is no air conditioning but the windows can be opened which can be quite refreshing.
6. What are WL/Wait Listed tickets?
Don't do what we did, which was to buy a load of tickets that "looked" available but had "WL" in front of the seat number, (or what we thought was the seat number….).
WL indicates a wait listed ticket i.e. you are are allocated a number in a waiting list and might be allocated a ticket if enough people cancel. Beware that a train might look available and then you buy a ticket only to realise that your ticket is not "confirmed" but is "WL12" or something like that meaning that you are 12th on the waiting list.  
You should be able to see what tickets or WL place you have been allocated before you press the confirm purchase button.
WL tickets are still worth booking. Most of our tickets, which we bought 3-6 weeks in advance were wait listed, but we got all our tickets confirmed even an AC3 WL45/46 ticket.
It pays to research local festivals and events that might be happening around the dates you want to travel.  If you're hoping to travel around Diwali for example, chances are that less people will cancel their tickets.
To increase your chances of getting a ticket, you can book different classes of wait listed tickets for the same train,  This might increase your chances of getting a ticket confirmed. Just be mindful that there is a monthly limit on the number of tickets one account can buy each month, so you might not want to do this if you have lots of train tickets left to buy.  Getting your fellow traveller to buy half the tickets or create another account in your name can help.
If your ticket doesn't get confirmed i.e. your WL place goes up in the queue but not enough for you to get a confirmed ticket, the money gets refunded on to your card within a few days. It's an efficient system in that respect.
There are also other types of wait listed tickets e.g. PQWL which essentially means you have less chance of getting your wait listed ticket confirmed (compared to a normal WL), and RAC which means you and your fellow traveller can still board the train and you will probably be allocated a berth by the conductor once you are on the train.
If you are buying more than one ticket and your ticket is wait listed, the tickets you get allocated may not be together or even in the same carriage.  However, people are usually accommodating.  Whenever we were allocated tickets that were not together we managed to find someone who was willing to swap their berth so that we could sit/sleep in the same carriage/area.
7. What to do if you've bought more than one WL ticket and only one gets confirmed? Can you board the train?
If you are two people and one ticket gets allocated, and the other is stuck at W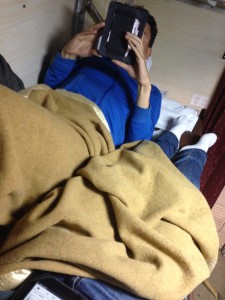 L1 for example, you can still board the train.  The conductor may find a berth for you at the last moment, or as a last resort, you can share the bed that you have been allocated.
Depending on the conductor, you may have to pay a fee for this, (as you technically will have only been charged for one ticket), and the other people in your cabin may not appreciate the extra space you are taking up, but at least you are getting to where you want to be going.
We ended up sharing a first class ticket on a very long journey from Delhi to Jaisalmer – it wasn't very comfortable and generally I wouldn't recommend it!
8. How do you find out whether or not your WL ticket is confirmed?
You can get an update on where you are in the queue by entering in your PNR Number here.
9. Alternatives if you can't get tickets
Tatkal Tickets
A small number of tickets are held back and released for sale in the morning of the day before the train is due to depart.
These are called Tatkal tickets. You have to be quick to get them, and try to be online as soon as they become available – around 10am. We managed to get them once.
You can also try going to the station to get them.
Tourist Quota Tickets
Tourist quota tickets are only available on a very small number of trains where a small number of tickets (maybe only 1 or 2) are allocated to each carriage and reserved for tourists.  Getting them involves going to a station and speaking to the station master.  We did this on our first trip to India but ended up spending hours and hours seeking out the right people to speak to, pleading with them, and returning to the train station on a daily basis for about 5 days.  It was time consuming and stressful and we would have been much better off changing our plans, or considering buses, or flying. I wouldn't recommend relying on this option.
Buses
If you still can't get any tickets. There are overnight tourist buses to lots of destinations which are cheaper and okay.  These are not necessarily chicken buses, they can often be luxury type coaches and are generally quite comfortable although statistically they are more dangerous and not as convenient.
Flying
You can also fly. Check out the best flights on SkyScanner.
10. Can you cancel tickets?
Cancelling tickets when you have booked directly through IRCTC is easily done by logging into your account.  You can get a full refund if you cancel at least 48 hours before you travel.
(Visited 95 times, 1 visits today)