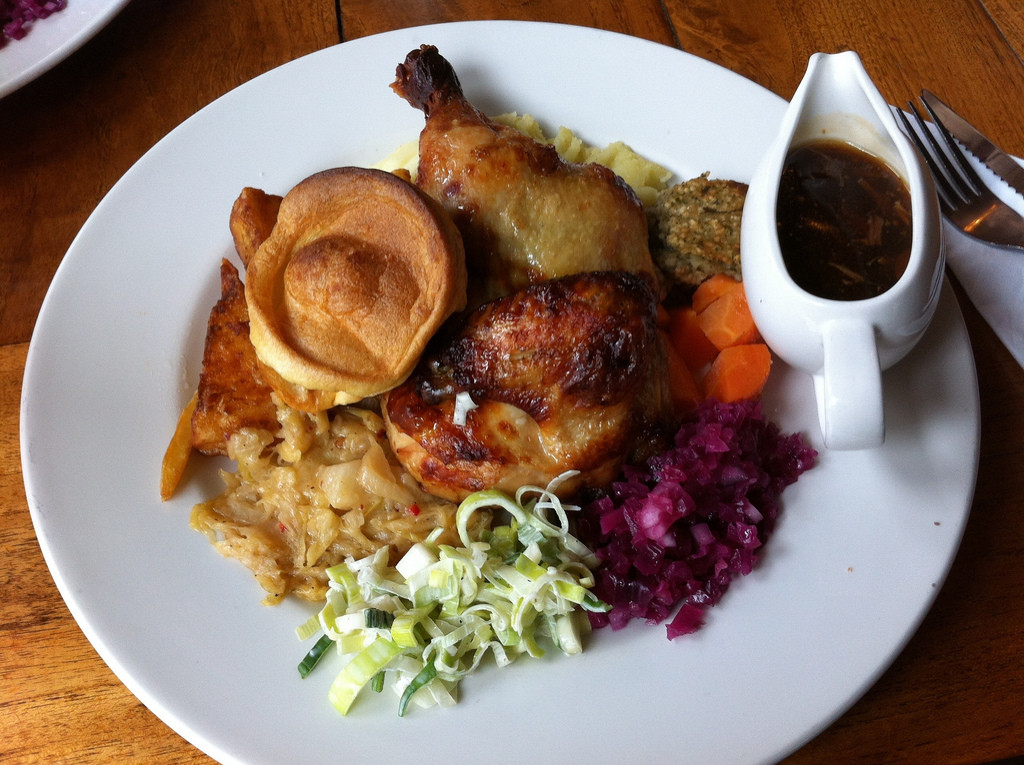 The problem with going out for Sunday lunch, is that it's never as good as what I've had at home, (one of the reasons I've stayed with my partner so long is because he's such a good cook).
Exceptions are few and far between but here they are – my best Sunday roasts in London:
Good size portions and well cooked food.  Half chicken, roast beef and pork with crackling are always good. This is one of my favourite pubs in London. It's a locals place, a short walk from Borough tube and it serves beer from Harvey's brewery.  I've always had good food whenever I've been.
One of the best Sunday lunches I've ever had. It's a gastro pub, a short walk from St Margaret's train station or a half hour or so walk from Richmond tube station. It's a pleasant walk to get there across the Thames.
On a cold wintery Sunday afternoon, this cosy pub is a perfect place to be. Reservations are worth making as it's usually rammed on Sundays. It's a short walk from the tube and close to Hampstead Heath – the perfect place to walk off your Sunday lunch!
Okay so this is not technically in London, it's a 25 minute train ride from Kings Cross and a longish walk from the station.  On a Sunday, it will cost you about £12 to get there and back.  However, if you want a day out and some excellent food, this is the place to be.
(Visited 27 times, 1 visits today)