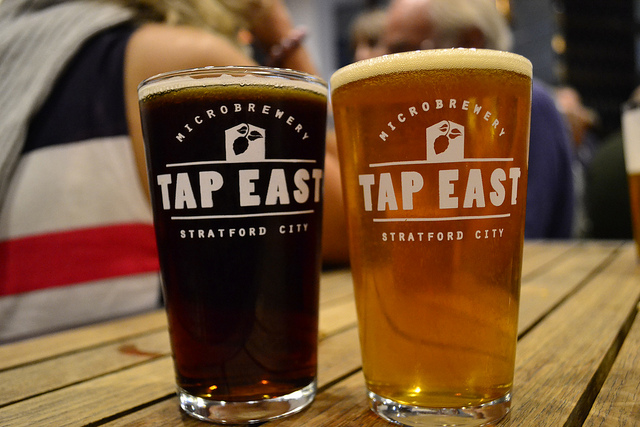 There are so many great pubs in East London now – it's hard to keep up with them all.  If you're not already living in East London, it's easier to get there than you think with the 
east London line
. Here are my best pubs in east London at the moment:
It had an amazing range of beers last time we visited and the food  looked good.
Decent American style food, friendly staff and interesting beers on tap.
More of a restaurant, but atmospheric with some interesting beers.
One of my favourite breweries which run tours every Saturday.  Their events are also great.
16 hand pumps, most from the Milton Brewery and a few micro breweries thrown in.
Brilliant Belgian beer pub with good food right on Broadway Market.
An old Fuller's pub with a some decent beers and food.
The usual brew dog range of beers as well as a few spirit strength ones.
Bustling, good music, pool and beer.
Apparently the oldest riverside tavern dating from the sixteenth century.  Lots of character.
A pretty old pub owned by Gandalf at a lovely spot on the river.
(Visited 28 times, 1 visits today)