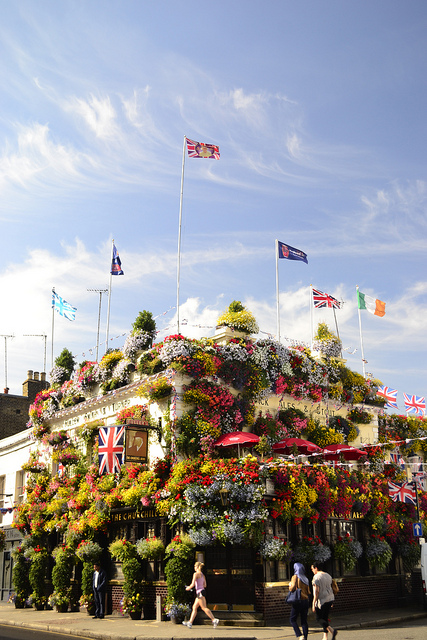 So what makes a good pub?  For me, it's a variety of beers, an atmospheric place, polite staff and if I'm lucky, some good food.   There are thousands of pubs in London, and I've been to far too many of them!  Here are some of my best pubs in central London:
Covent Garden
The Harp
, this place gets so busy but has a good range of beers and has won CAMRA London Pub of the Year several times.
Holborn
Princess Louise, this is a beautifully restored old gin house with a great selection of Sam Smith's beers on tap.
Holborn Whippet
  this place only serves small craft brews. Kernel was on tap last time we visited, staff were great and there were lots of beers to choose from.
Farringdon
Jerusalem Tavern
, the best place in London to drink beers from St Peter's brewery.  An oldy worldy pub which for some reason always makes me think of Charles Dickens.
Craft Beer Company
, has over 30 beers on tap as well as friendly and knowledgeable staff.  Pop in on a quiet weekend or battle the after work crowds.
The Long Room Pub
, craft beers on tap including London Fields, and amazing looking sandwiches.
Fitzrovia
Newman Arms
, don't miss this place if you want a traditional English pie in a traditional pub.
Chancery Lane
Blackfriars
Ye Olde Cheshire Cheese
, if you wanted to build an old looking pub for a movie then it could look a bit like this! Very touristy but worth a visit.
Pimlico
Temple
Edgar Wallace
, this place always has some interesting beers on tap and the food isn't bad either.
Notting Hill
The Windsor Castle
, an oldy worldy pub, great in winter for the open fire and fabulous in summer if you can get a table in the beer garden.
King's Cross
The Queen's Head
, a lovely Victorian pub with Kernel on tap last time we visited.
(Visited 25 times, 1 visits today)