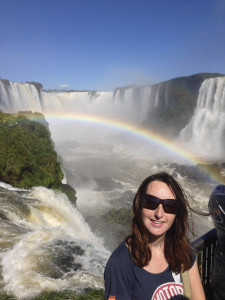 I'm Anwen.
I'm an IP and commercial lawyer and business affairs adviser, specialising in media and technology.
To date, I've enjoyed helping people at companies like NBCUniversal, Walt Disney, ESPN, Reckitt Benckiser, BBC Worldwide and FremantleMedia do deals, and minimise risk.
I'm particularly interested in technology and health and want to help build a company that will have a positive impact on the world.
I love photography, and have been featured in National Geographic. I'm also a stock photographer for Getty Images.
I love travelling and have travelled extensively around Africa, Asia, and America.
I try and spend part of each year visiting family and friends in Australia, mainly in the Barossa Valley, (great food and wine), Adelaide, Sydney and Melbourne.
I generally don't check or return voicemails but you can contact me by e-mailing anwen.garston@gmail.com.
My aim has always been to live purposefully:
"Time is the only resource that matters…When all is said and done,
the journey is the reward. There is nothing else"
– Randy Komisar, The Monk and the Riddle