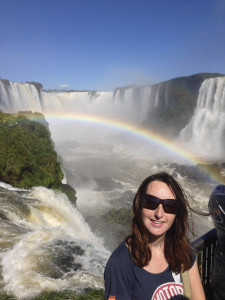 I'm Anwen.
I help people at companies like NBCUniversal, Walt Disney, ESPN, Reckitt Benckiser, BBC Worldwide and FremantleMedia do deals, and minimise risk. I'm also an IP and corporate/commercial lawyer, specialising in media and technology.
I'm particularly interested in technology and health and want to help build a company that will have a positive impact on the world.
I love photography, and have been featured in National Geographic. I'm also a stock photographer for Getty Images.
I love travelling and have travelled extensively around Africa, Asia, and America.
I try to spend part of each year visiting family and friends in Australia, mainly in the Barossa Valley, (great food and wine), Adelaide, Sydney and Melbourne.
I generally don't check or return voicemails but you can contact me by e-mailing anwen.garston@gmail.com.
My aim has always been to live purposefully:
"Time is the only resource that matters…When all is said and done,
the journey is the reward. There is nothing else"
– Randy Komisar, The Monk and the Riddle